In 2019 man in North Carolina sued not his wife, but his wife's lover after he discovered they were having an affair. How did he doing this? Under a little-known claim called the "alienation of affection" tort. That's right: In a few states, you can use this law to sue your wife or husband's, lover.
Advertisement
Husband To Sue Wife's Lover For $750,000
There's heartbroken, and then there's suing your wife's lover for $750,000 heartbroken. Robert Kevin Howard married his now ex-wife on June 5th, 2005. From that day on for the next 12 years, he says they were happily married. In 2016, Howard began noticing a change in his wife and in their relationship. (1)
Advertisement
One day, his wife told him she wanted to separate. Suspicious, Howard hired a private investigator to find out what was really going on. The investigator discovered that she was having an affair with a work colleague.
Advertisement
"He ate dinner with us several times, we spent time together … I thought this was a friend," he said.
He confronted her about the secret relationship. She admitted to the cheating and then said she wanted a divorce. That's when Howard found out about the alienation of affection tort.
Advertisement
Read: Man Gets Angry At Wife For Having A Private Personal Savings Account
Advertisement
What Is This Strange Law?
The alienation of affection tort originates from old English law from a time when women were considered to be their husband's property. Essentially, it allows the person to sue the lover of their spouse for causing their partner to lose affection for them. The only catch is that you have to be able to prove that the marriage was happy before the other person intervened. (2)
Advertisement
The law has been removed in most states, however, it is still available in:
Advertisement
Hawaii
Mississippi
New Mexico
South Dakota
Utah
North Carolina
Very few people know about it, so it rarely gets used.
Advertisement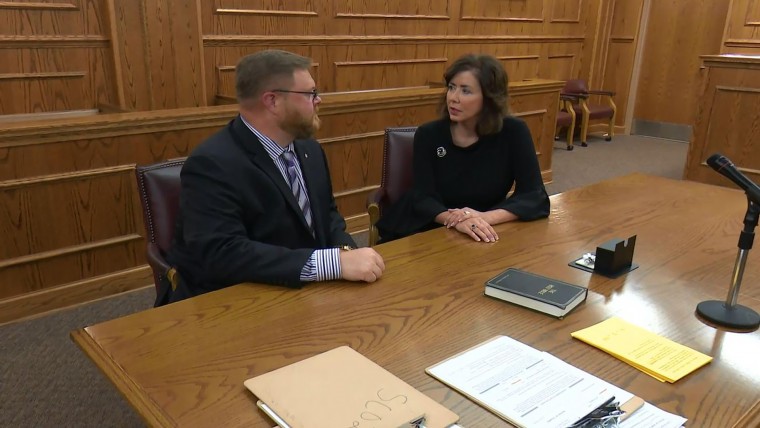 A Successful Lawsuit
Howard has sued his wife's lover (unnamed) for $750,000. He says that divorce has been as difficult for him as the death of a family member. Still, he claims none of this has anything to do with money. Rather, it has to do with principle and showing to someone that you can't just ruin someone else's marriage without consequences.
Advertisement
"I believe in the sanctity of marriage," he said. "Other families should see what the consequences are to not only breaking the vow to whatever religion you subscribe to, but also your legal responsibilities." (3)
The judge awarded Howard the lawsuit, so now his wife's lover had to pay. If the man is unable to pay, it will go on his record as a debt that he still owes. His ex-wife and the man have not yet made any comments.
Advertisement
Not The First Successful Lawsuit
While these lawsuits are rarely filed, this is not the first time that someone has filed a case and won. Howard's attorney Cynthia Mills says she had five cases similar to his open at the same time. Howard's case is certainly the biggest in North Carolina has seen in recent years, but it is certainly not the record holder. In fact, it's not even close.
In 2010, one of Mills' clients won a case worth $5.9 million. In 2018, a jilted husband won $8.8 million. However, the biggest haul came in 2011 when the wife of a Raleigh Trucking company owner had to pay $30 million to her husband's ex-wife under the same pretenses. 
Though most states have repealed these laws, as already mentioned, if you live in a state where they still exist, you can use them. Before you get into hefty lawyer fees and lengthy process, however, make sure you are confident that you and your spouse were actually happily married up until their affair. Otherwise, you'll be sad and out of a lot of money.
Keep Reading: This Year, Let Go Of The People Who Aren't Ready To Love You
Sources
"North Carolina husband sues wife's lover, wins $750,000 judgment." NBC News. Minyvonne Burke. October 4, 2019.
"A man just won $750,000 from his ex-wife's lover after suing him for 'alienation of affections' — a little-known claim that exists in a handful of states." Insider. Ashley Collman. October 3, 2019.
"'Homewrecker laws' are still on the books in 6 states, allowing exes to sue their rivals." Mercury News. Christina Maxouris, Leah Asmelash. October 2, 2019.