Kids are much more clever than we give them credit for. While browsing the internet, we came across some of the most logical responses that our adult brains would have never come up with. Are they really smart? Or, are they sarcastic and witty goblins disguised as adorable children? Let's take a look at 18 kids who found a new way to use their brains.
Advertisement
Ten Words You Can Spell Right.
What are ten words you can spell right? Well, for this child, most of the answers were already in front of him. How clever!
Advertisement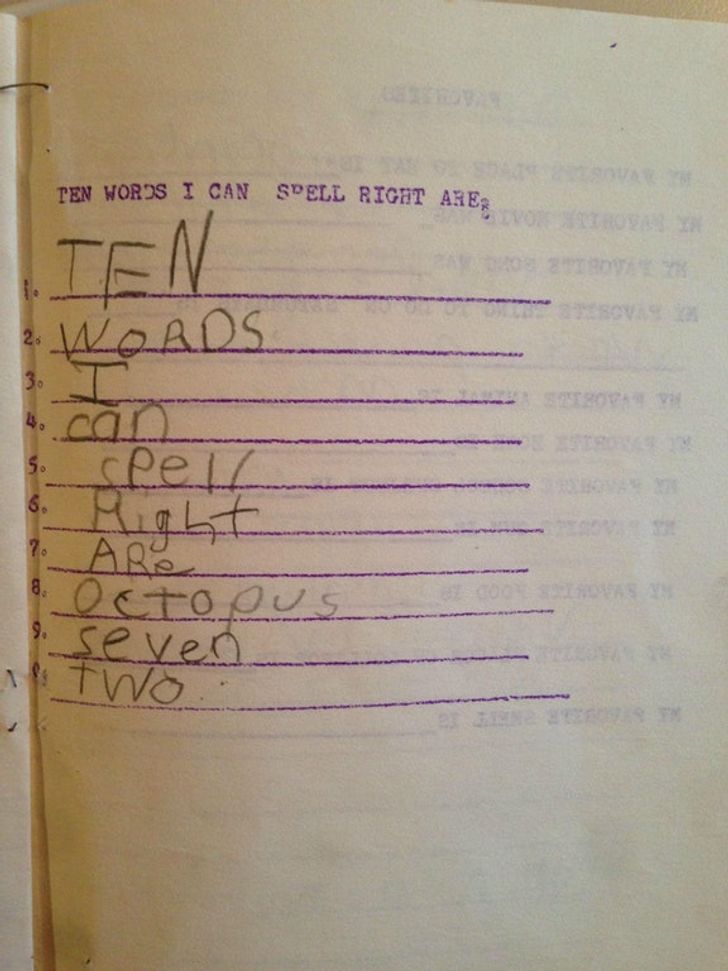 How Was Today?
WHen people ask how you are, it's usually an ambiguous question. However, this kid will definitely not hold back when they grow up.
Advertisement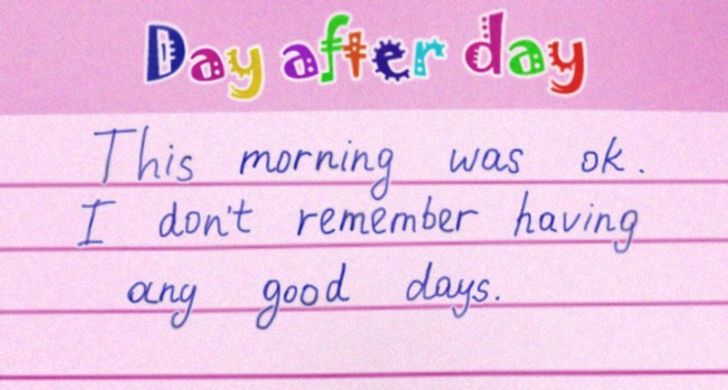 Who Said Math Only Has One Right Answer?
I mean, it looks like they tried to solve the equation. Then, they realized there is a much simpler way. After all, simpler is better!
Advertisement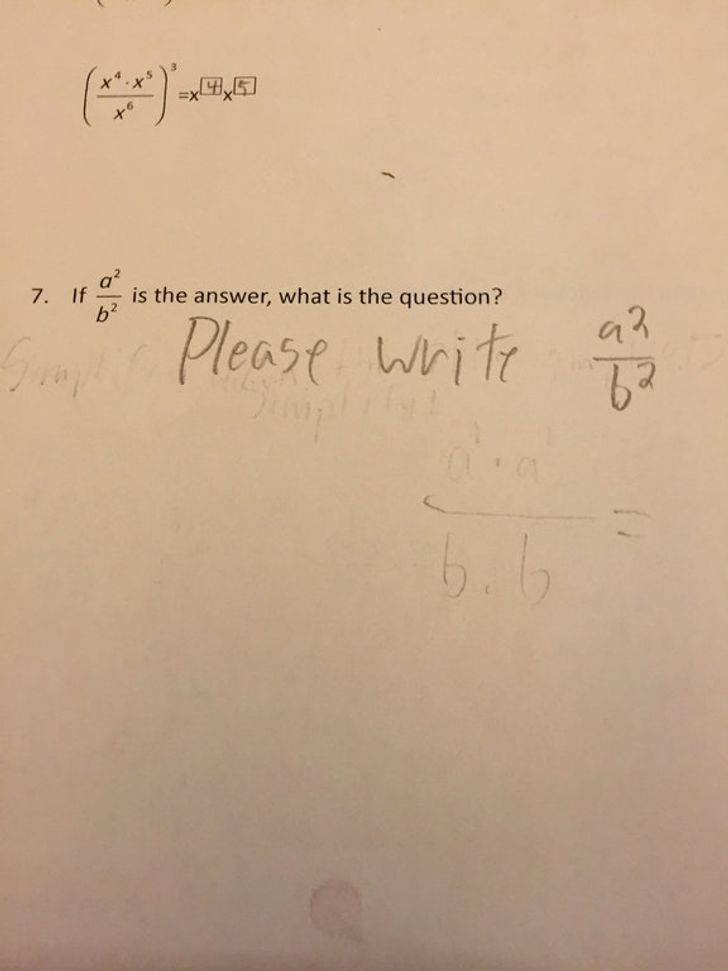 Murder Mystery Novelist in the Future
In school, we always had to come up with our own logic puzzles. It was a way for us to use our brains in a special way. Clearly, this kid knows how to write a good puzzle.
Advertisement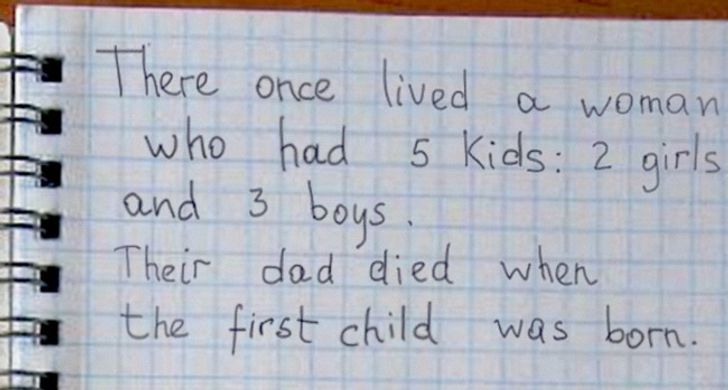 Read: 10 Unexpected Things That Came Back to Us From the Past Like a Boomerang
Trending Now
Advertisement
Self-Portrait Time
How do I draw myself thinking of the answer? One kid figured it out! I guess when the teacher said "show your work" this is what they meant?
Advertisement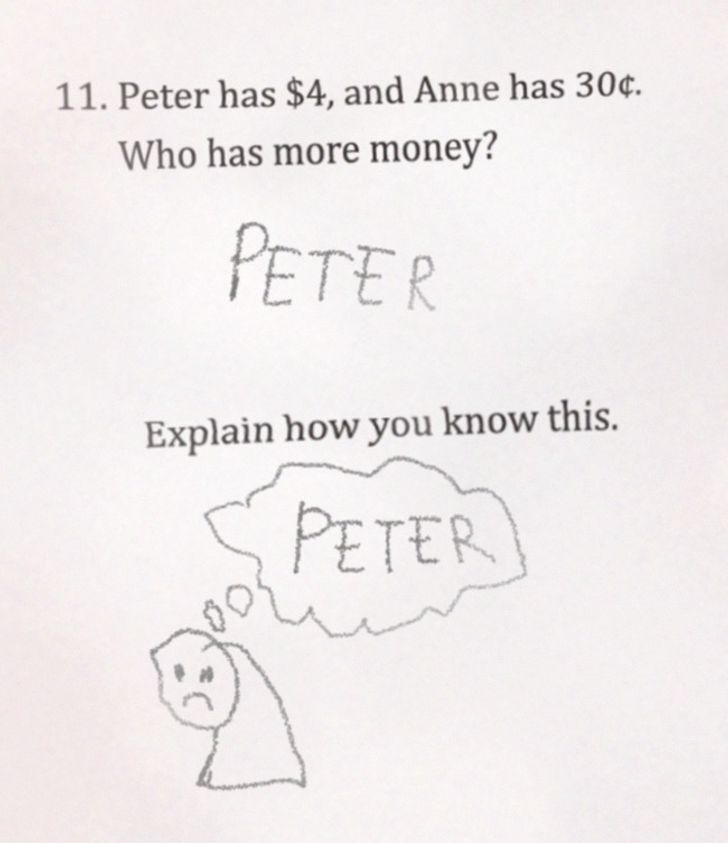 Bleak, But Honest
So, this is an odd question to ask a kid. Either you haven't taught them an accurate depiction of time and how it passes, or you have, and their answer is going to be creepy as heck.
Advertisement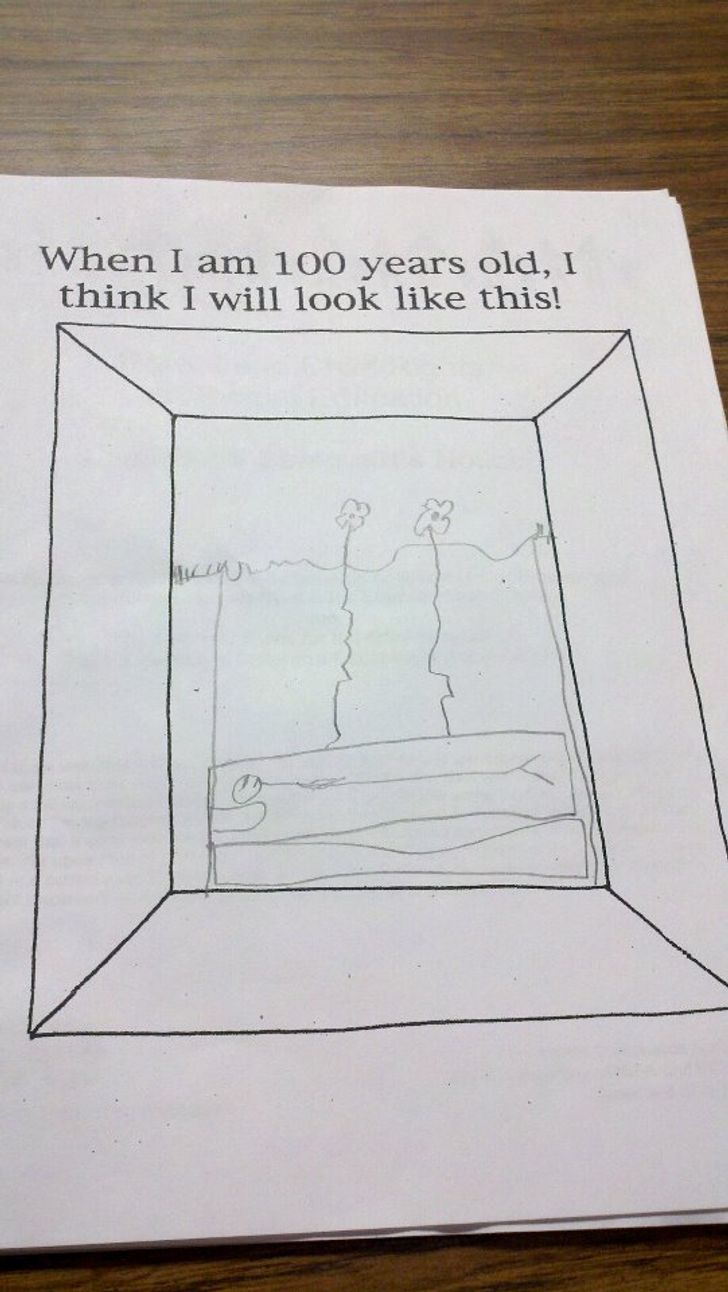 I Would Have Given Him Strait A's
I am pretty sure all of these answers are right. Especially the last few. What do you think?
Advertisement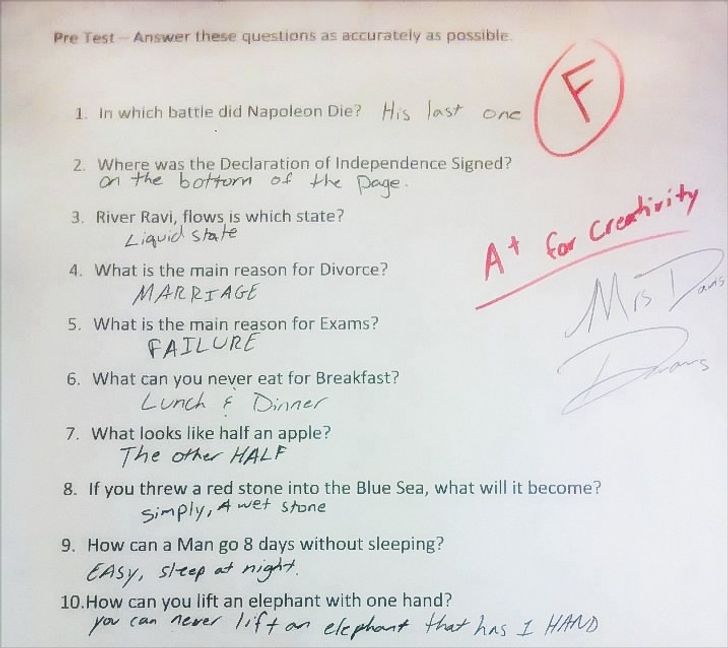 Extra Point For Honesty!
This teacher knows her students are honest. And she rewards them with a single point.
Advertisement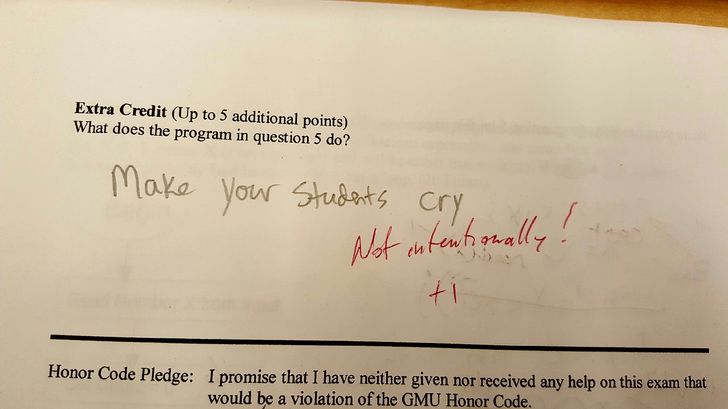 My New Response to Everything
"Because I'm Smart." That should suffice, right?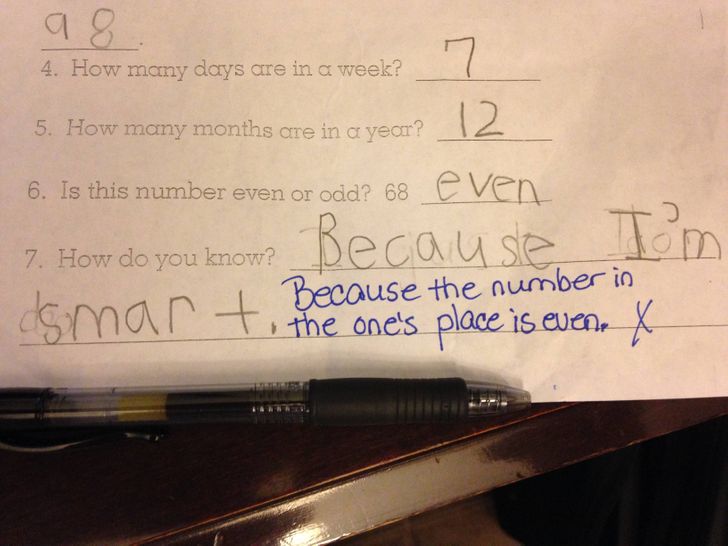 Read: How Many People Are In This Picture? 90% Of Viewers Couldn't Answer Correctly
A Teacher's Biggest Dilema.
Do I fail him, or give him extra credit and name him student of the year? This would be the hardest choice to make.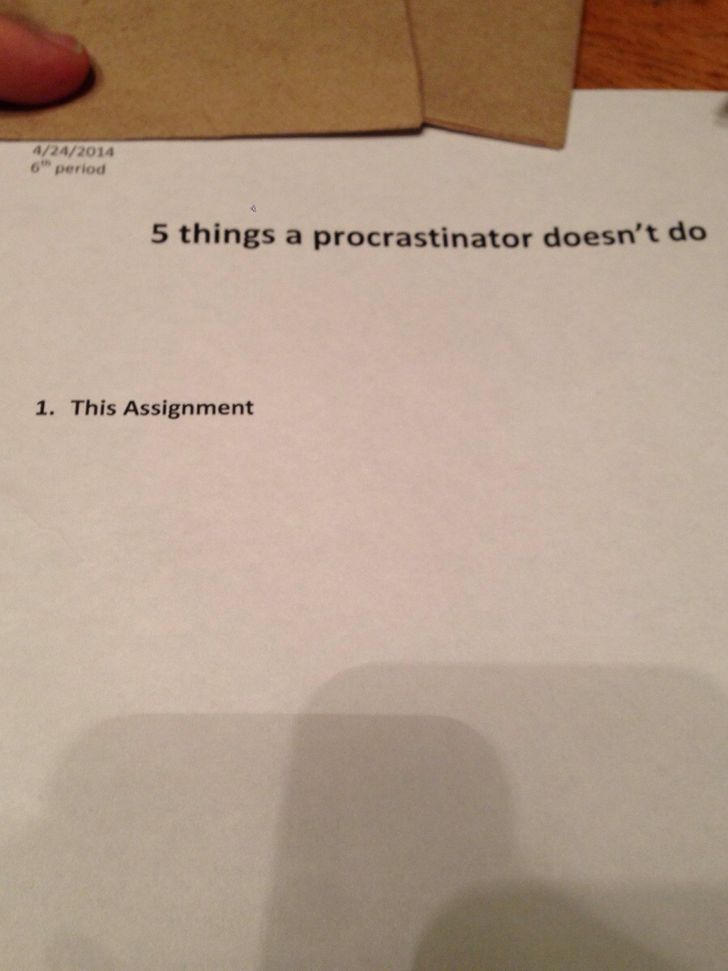 Minimal Effort…But Amusing
I, personally, never wrote 'blah blah blah' on an essay paper. Looking back, it was clearly a missed opportunity.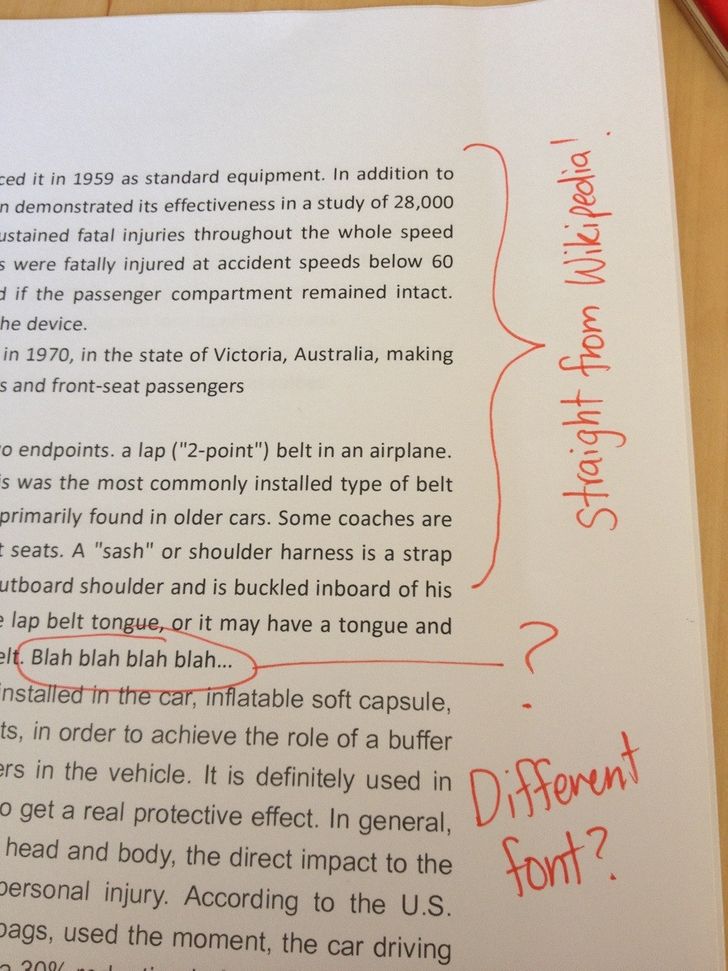 This is fine.
Maybe the shapes were made out of cotton fluff. Did anyone specify if the shapes were stone? Otherwise, I think the triangle might actually work…right?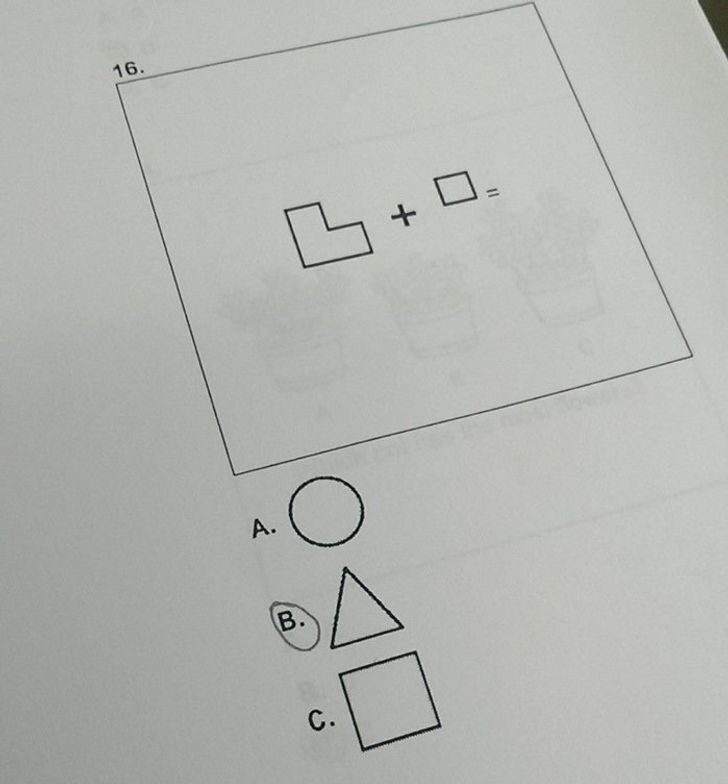 Read: Hilarious moment sneaky whale pops up behind sightseers as they look the wrong way
Poet, Like a Tree.
Trees are great. I like trees. See? I can write incredible poetry too!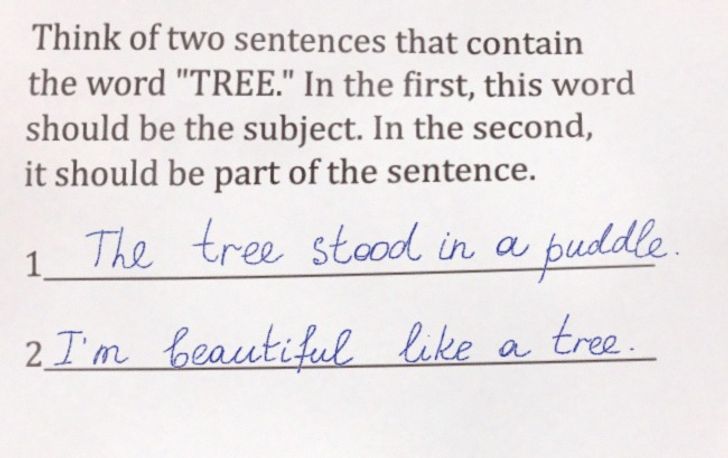 Bunnies!
Pretty sure after they figured out the answer, the next step was bunnies.

Good Luck, teacher.
I mean, you did ask for this. Exactly this. Meet your new boss.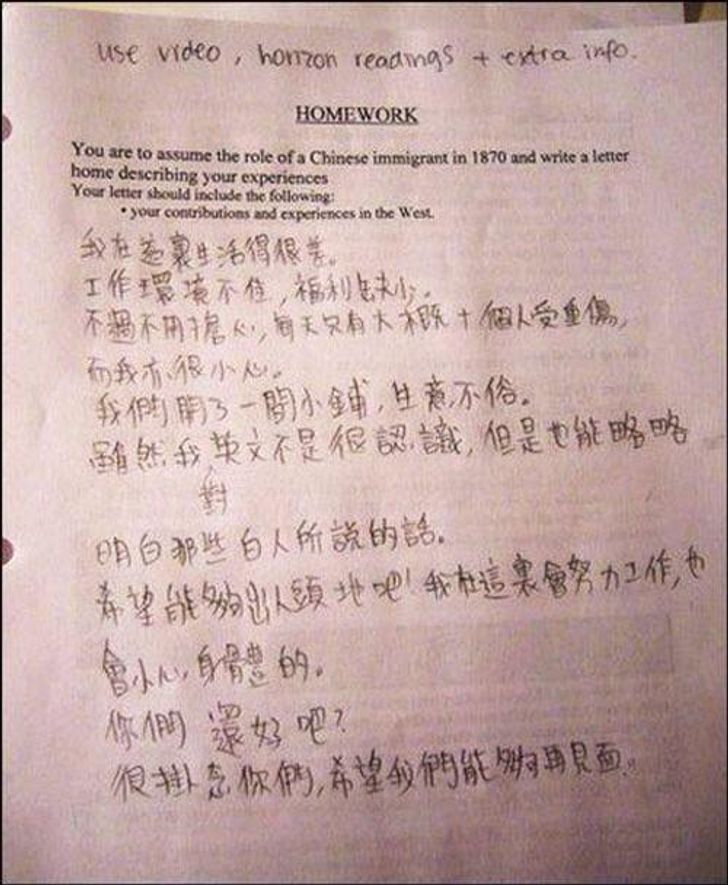 "My will is in the cheese club."
Have you ever related to something more in your life?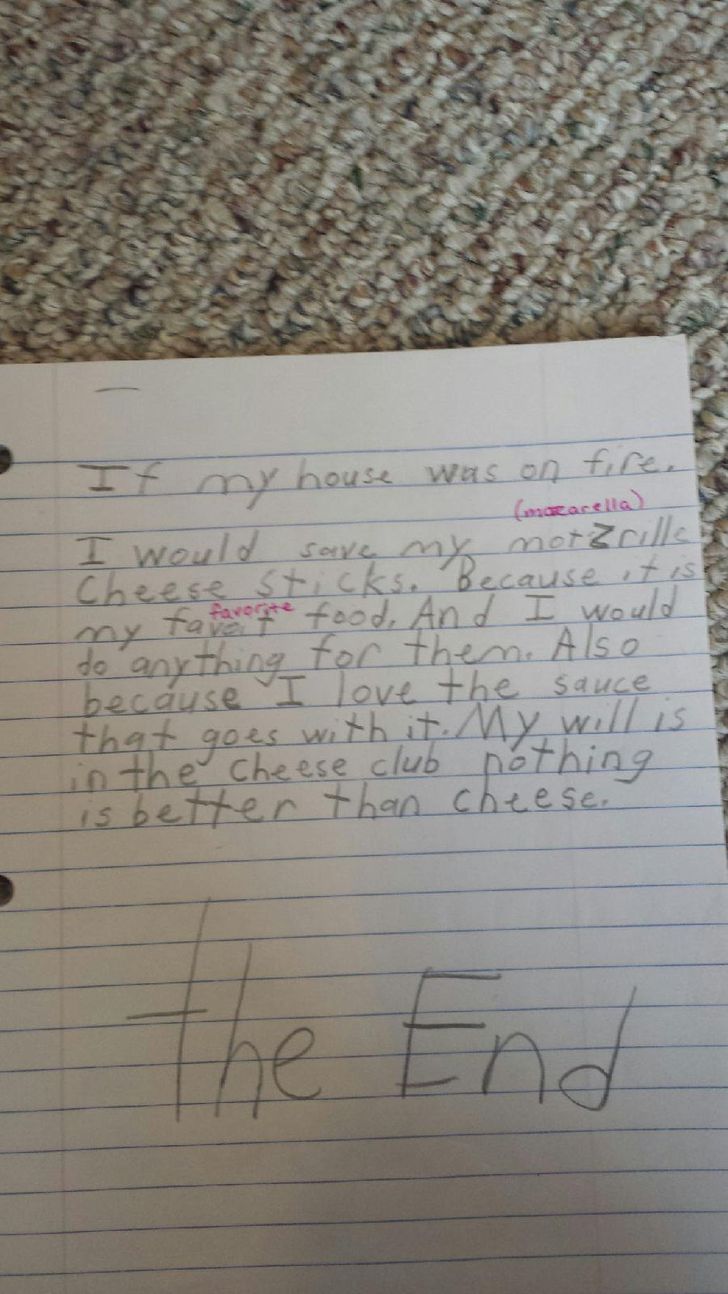 Errors Everywhere
Priorities.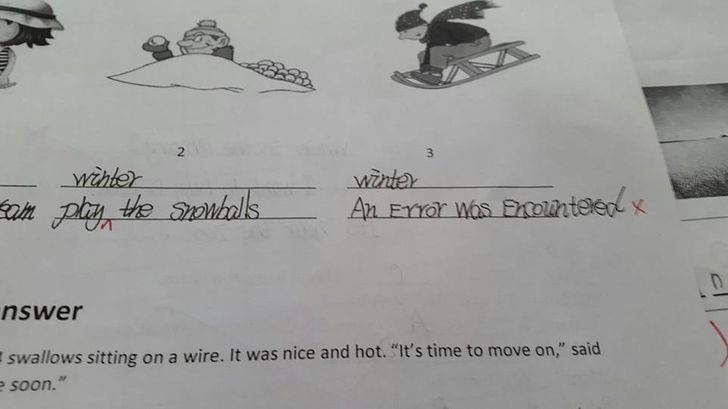 I Had A Teacher Like This
Your answer is incorrect. Here is the correct answer. Oh, it looks like yours, yes. But this is different, trust me.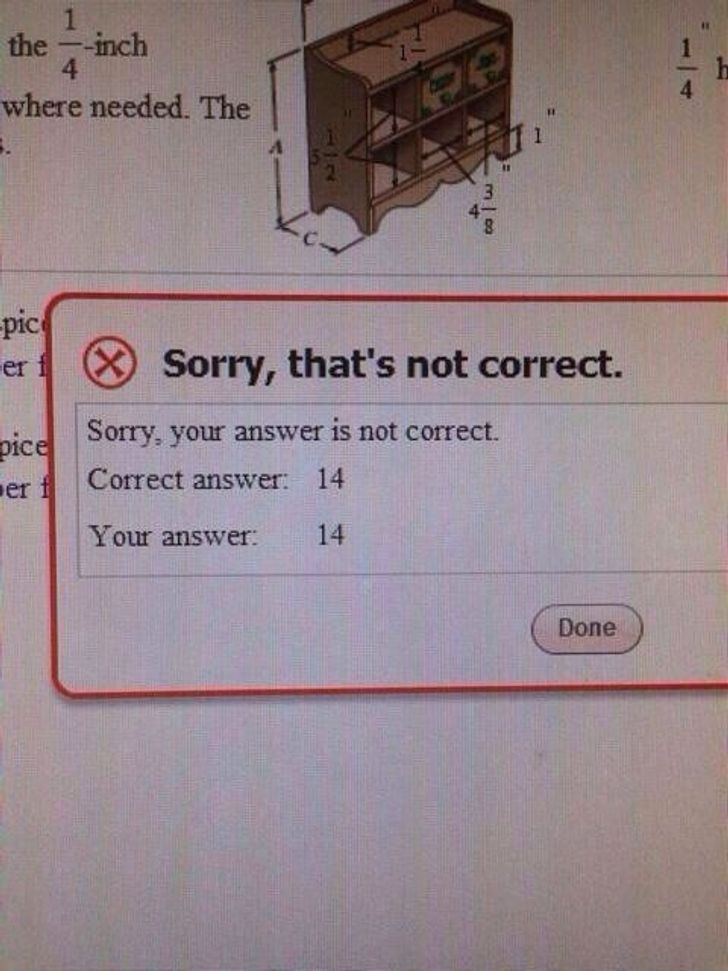 Kids really do say the darndest things!

Keep Reading: Emperor Penguins Accidentally Knock Camera Over and Ended up Taking Hilarious Selfies
Freelance Writer
Jade is a freelance writer and content creator from South Africa with over 7 years of experience writing and creating. She's also a proud single mom to a super 13-year-old boy.
Advertisement