It literally costs nothing to be kind, just look at Keanu Reeves. The man has been called the kindest man in Hollywood, dishing out little acts of kindness wherever and whenever. As if we needed any more reason to love him!
Keanu Reeves, his fan, and Andrew Kimmel
Keanu Reeves was recently spotted de-boarding a flight from London to New York where he was met by a young fan asking for his autograph, but not only did this fan ask for the famous actor's signature he also asked him an array of questions all of which Keanu Reeves answered patiently and truthfully. Luckily, a journalist by the name of Andrew Kimmel was on the same flight and in the baggage area when the boy approached Keanu Reeves. and managed to capture the meeting and obviously posted the heartwarming moment on Twitter.

It's not every day that one meets a celebrity who is willing to answer your questions after an international flight but, Keanu Reeves is not your average celebrity he is the kindest.
Read: Robin Williams quietly raised $50,000 for a Seattle food bank before his death
His questions went something like this;
Kid: Why were you in London?

KR: Filming a documentary.

Kid: I saw online you were at the Grand Prix (pronouncing the x)

KR: Yes, the Grand Prix (in a French accent, without correcting him). F1! Race cars!

Kid: Do you drive?

KR: Not F1, but I like riding motorcycles.

Kid: Do you live in NY

KR: I live in LA.

Kid: How long are you gonna be in New York?

KR: Four days! No… five. Five days!

Kid: Why are you in NY?

KR: Gonna see a Broadway show!

Kid: What broadway show?

KR: American Buffalo! Mamet!

Kid: Where are you staying in NY?

KR: Midtown!

Eventually, the kid started running out of questions and that's when Keanu Reeves started asking some questions of his own! "Why were you in Europe? What galleries did you go to in Paris? What was your favorite?"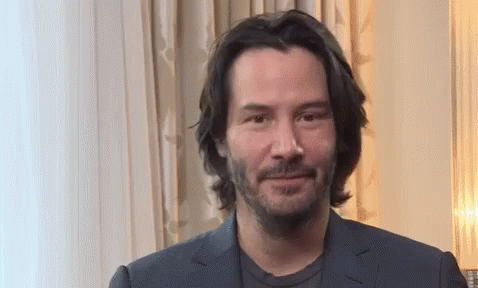 "The man could not have been nicer, especially after an international flight. I thought I'd share this because the dude is a class act and little moments like this can make such a big difference in people's lives. We need more Keanus" Tweeted Kimmel.

The encounter naturally left Kimmel more than a little touched by the joy that a simple act of kindness can bring to one's heart and by Keanu Reeves constantly choosing to be kind to every person he meets, time after time no matter how exhausted he may be or how far he may have traveled.

Kimmel's Twitter post had hundreds of replies reporting similar encounters and meetings by individuals who have met Keanu Reeves before and experienced his kindness.
And yes, I geeked out a little and asked for a photo. I mean… had to. Have a happy 4th everyone! pic.twitter.com/JVR5VTPQHz

— Andrew Kimmel (@andrewkimmel) July 4, 2022
Other Kind Keanu Reeves stories
One user replied to Kimmel's tweet saying: "If Keanu ever wants to be emperor of the world he will have my loyalty until death." "My new life motto: "Be like Keanu," Tweeted another.

"That is so cool! How many would have taken time to answer all of the young man's questions!!? I adore Keanu Reeves as an actor, but now my respect for him is beyond the Matrix!!!" Said another.

"I met Keanu way back in the 80s. Before Bill and Ted's. He was lovely, kind, and generous with his time (I had seen him in a TV movie and approached him to give him a flyer for the musical I was in. Yes, he came to see it!) I'm happy to hear he is as lovely as he was back then!" Replied another.
Keanu Reeves is often seen indulging his fans, showing a kind of patience and kindness that we hardly ever see from other worldwide celebrities. He has fast become the people's favorite. There is even a motto that was created by fans to inspire others to be like him, "Be kind like Keanu". 
It costs nothing to be kind even if you're a millionaire, so let's all take a note from Keanu and try to be more kind. 

Keep Reading: 10 Stories That Made Us Fall in Love With Keanu Reeves All Over Again
Sources
"Keanu Reeves patiently answers fan's questions at the airport – and then asks some back." Sky. July 6, 2022
"Keanu Reeves is going viral for being a 'class act' — as he adorably answers kid's questions at airport." Today. July 6 2022