As humans, we really can learn a lot from dogs about love and loyalty. This family recently learned a bit about this while they were on vacation in a small coastal town in Peru. There, they noticed a dog that came to the beach and simply stared out at the water nearly all day. When they learned the reason why their hearts were truly touched.
Advertisement
The Dog That Stares At The Ocean
Jolie Mejía and her family recently took a trip to the small town of Punta Negra. This is a small seaside town not too far from their own town in Peru. Naturally, they decided to spend the day at the beach. While they were there enjoying the sand and salty sea waves, Jolie noticed a dog.
Advertisement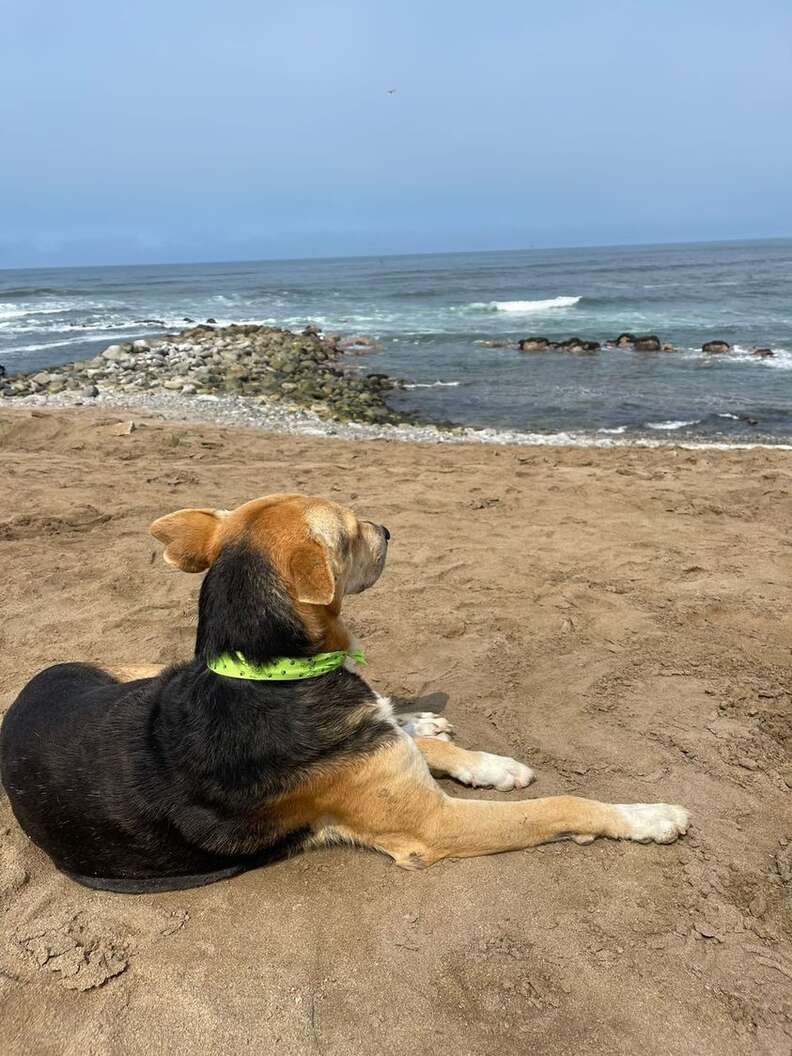 The dog approached Mejía and her family. He seemed to be completely by himself, and yet he didn't look like a typical street dog. There was a pretty green handkerchief tied around his neck. He also appeared to be well-groomed and well-fed. His fur was not dirty by any means, and he did not appear to be super thin like most street dogs were. (1)
Advertisement
A Day Spent Relaxing Together
The dog then settled himself next to Mejía and began to simply stare out towards the ocean. He gladly accepted all the love and pets that Mejía and her family gave him. Despite that, however, he very rarely took his eyes off of the sea.
Advertisement
"I pet him, waiting for his owner, but minutes passed and no one came." Mejía explained.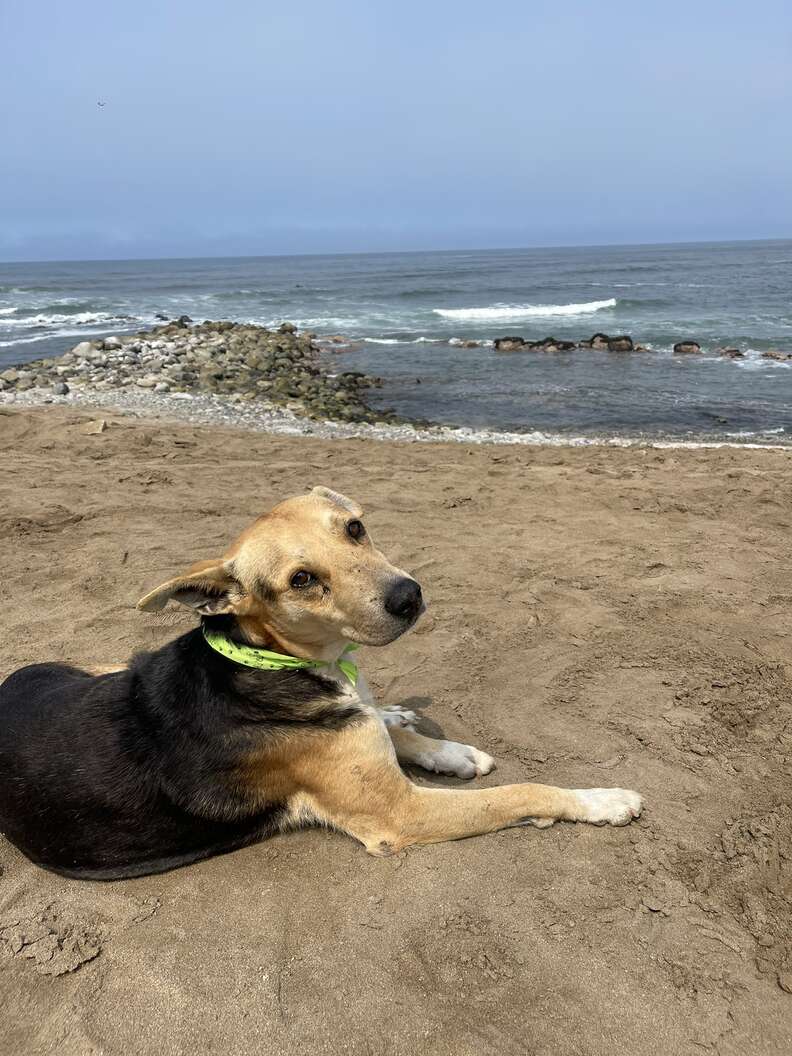 Naturally, it seemed a bit odd to Mejía and her family as to why this dog was so keen to just sit and stare at the ocean all day. They had many questions. Who did he belong to? Where did he live? Where were his owners? And, of course, why was he spending hours staring at the sea? Soon, they came to learn the touching reason why.

Read: Pizzeria puts shelter dogs on pizza boxes to help them get adopted!
Advertisement
A Story of True Love
Mejía and her family began chatting about how perhaps they could adopt the dog themselves. After all, it appeared as though he had been abandoned, however recently or not. They already had another dog at home, so maybe this dog would enjoy the company of another four-legged friend.

Finally, a local man went walking by. Mejía decided to speak up and ask the man if he happened to know anything about the dog and his status. It was a small town, after all. There was a very good chance that this man knew the dog and the person who he belonged to.