There's no better way to start your day than with a good brain teaser. It will wake your brain up and get you paying attention to detail first thing. Do this along with your breakfast or during your morning commute and you will definitely be ready to rock once you reach the office.
Advertisement
Brain Teaser: Find All The Animals In This Picture
The following picture is a drawing of six people sitting on some sort of public transportation – perhaps a train or maybe the bus. The trick is that each of them has at least one "extra" rider – and not the human kind. That's right – there are several hidden animals in this picture. Have a look through and see how many you can pick out.
Advertisement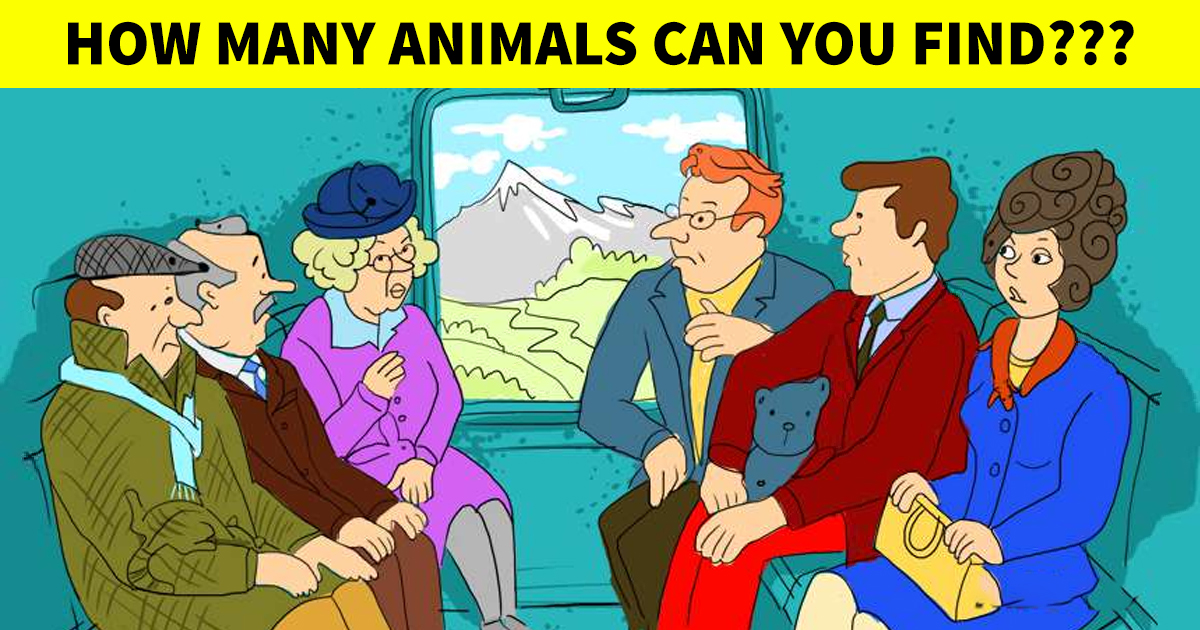 How many can you find?
Advertisement
The Solution
So, now that you've scoured every inch of this picture, how many animals do you think are hidden here? If you guessed nine, then you are correct! Confused about where we found nine? Check out the solution below.
Advertisement
Which one did you have trouble spotting? For us, we nearly missed the snake in the lady wearing blue's hair.
Advertisement
More Brain Teasers
Had fun giving this little brain teaser a go? Well, you're in luck – we've got more of them! Check out the list below to test your brain a little bit more today.