An adorable little two-year-old toddler has the internet in tears with this heartwarming reaction to seeing his mom walking down the aisle in her wedding dress. Kirstie Mihelich almost immediately went viral on TikTok after sharing her son's reaction to her walking down the aisle. Now, the video footage has been viewed by millions of people from around the world, on various media outlets.
The sweetest of them all
There have been many videos of kids' reactions at weddings over the years just like the also heartwarming video of the tiny flower girl who managed to not only wrap all the groomsmen around her tiny little finger at her uncle's wedding but also got the groom and his groomsmen to sit and read her a story before the ceremony, a video which fetched over 1.4 million views and over 500 comments. However, Kirstie and Bobby's video is being dubbed by viewers as the sweetest of them all.
Advertisement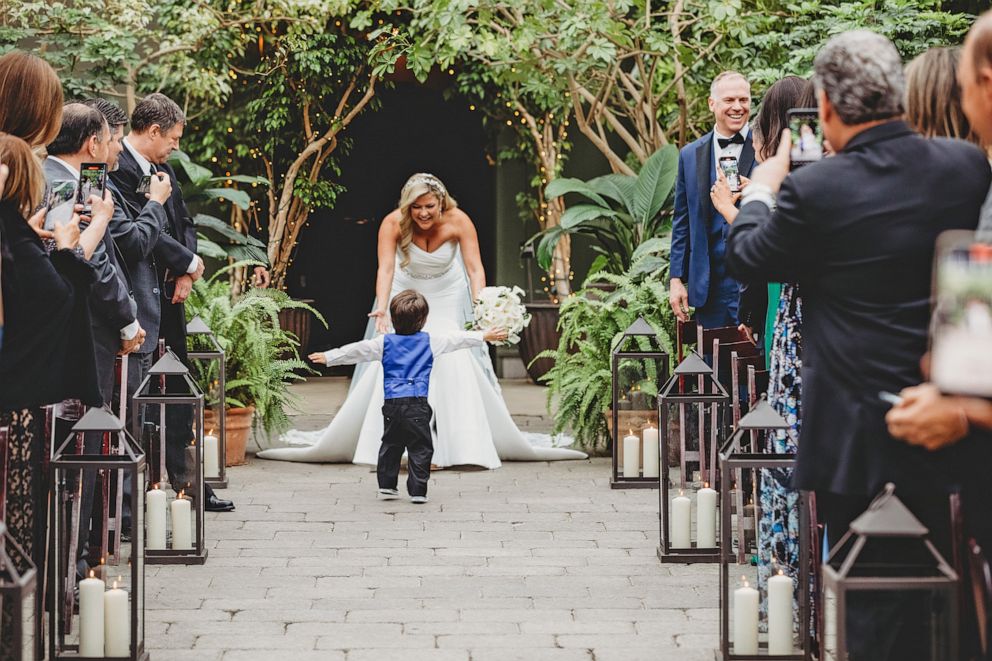 Standing proudly next to the tearful groom – his dad, Bobby saw his mom at the end of the aisle and almost instantly his jaw dropped to the floor. At first the toddler looked much too awestruck to move, taking only one small step towards her but then, not even a moment later, he threw his hands up and erupted with absolute joy, "Hi Mom!"

He then did something that shocked the guests, he began sprinting towards her in undeniable joy. It's not hard to hear the sniffles and murmurs of the wedding guests in the video as Kirstie bent down to hug her little boy.
Advertisement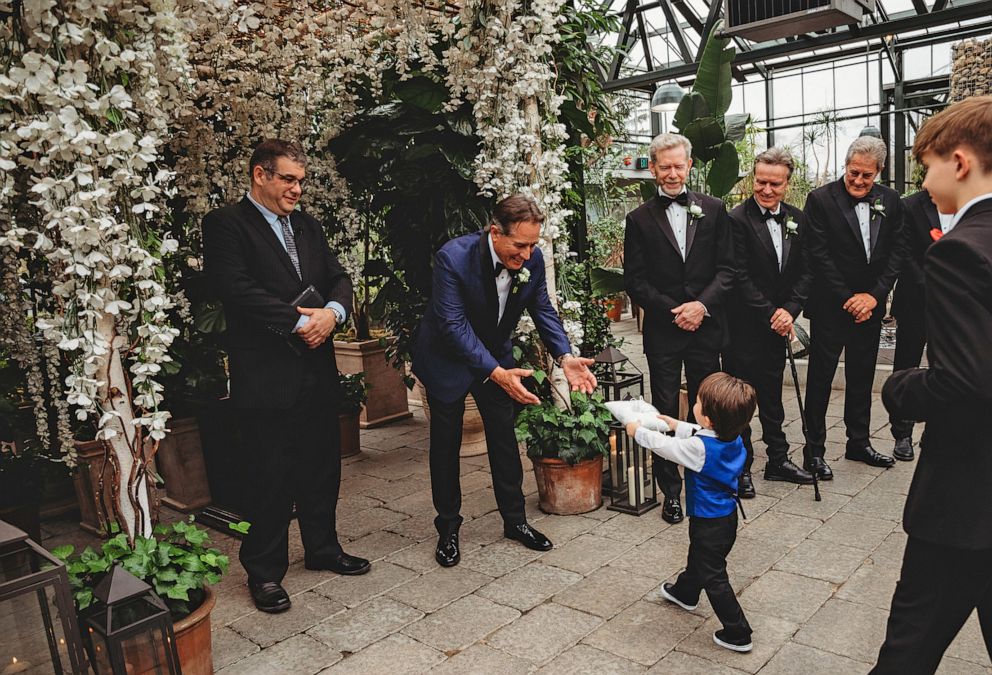 Read: 9 Years Later, Couple Finally Open the Wedding Gift an Aunt Told Them Not To Open
Advertisement
The video caption wrote: "The sweetest moment of my life."
Millions of viewers have agreed that this was one of the most touching moments of love ever captured on video. Kirstie received so many beautiful comments and congratulations messages after the video went viral. Some of them read;

"This is the sweetest thing I've ever seen at a wedding! Congratulations to all of you! What a special memory," one comment read. "Nothing could be more perfect than your son and father giving you away. It makes your wedding infinitely more special," said another. "This is the sweetest, purest love. Such a beautiful moment for you to treasure," another person commented.
Advertisement
"The gasp when your son sees you, and then that genuine, loving reaction by your groom as he watches your son, are priceless. What a beautiful way to begin your marriage! The three of you have hit the jackpot," commented another viewer. "Couldn't have been better if it was planned!" wrote another person.
Advertisement
"The pure innocence and joy in your son's face as he saw you, then ran to you, is wonderful. I'm so happy you experienced that," one comment read. "OMG! What a treasured moment. This is what life is about. Thanks for sharing this with all of us. What a moment of love," shared another viewer. 

We're sure Kirsty is so thankful to whomever it was that captured the sweet moment on video as now they have it and can cherish the moment forever. 
Advertisement
Keep Reading: Homeless Couple Get A Makeover And A Surprise Charity Wedding After Being Together For 24 Years
Advertisement
Sources
Advertisement
"TINY FLOWER GIRL WRAPS EVERY SINGLE GROOMSMAN 'AROUND HER FINGER' BEFORE WEDDING: 'SHE HAS THEM UNDER HER SPELL'." In the Know. Cassie Morris. December 14, 2022.
"'Hi mom!' Two-year-old ring bearer can't contain his excitement when he sees his mother walking down the aisle in her wedding gown." Daily Mail. Lillian Gissen. May 5, 2022.