If you have been stressed or anxious or just downright bored, a simple riddle might be just what you need! Not only will concentrating on figuring out the answer help distract you, but it is always fun to test yourself and your friends! Riddles and puzzles are good for your brain, especially in times of stress. Finding ourselves keeping indoors and to ourselves means we are all getting lazier and lazier. What better way to exercise your mind than with a simple riddle?
Advertisement
While yes, this riddle seems easy, it has proven to be quite tricky! People all over the internet have been trying it. So, good luck! Remember, try your best not to peak at the answer. It really is a very simple and logical brain teaser, we hope you manage to figure it out!
Advertisement
Can you solve this simple riddle?
Alright, here it is. The seemingly simple riddle that people still can not figure out! Give it your best go. Ready?
Advertisement
You have a bucket, a cup, and a spoon. So, which is the fastest way to empty a bathtub?
So, now that you have seen the simple riddle, can you come up with the correct answer? Would you use the bucket to scoop the water out? Or maybe somehow use a spoon? Perhaps a combination of the cup, spoon, and bucket? Well, we have news for you! Read on to find out what the answer is! Ready? Drum roll, please!
Advertisement
Here is the answer!
Ready for the answer? Alright! We hope you did not cheat and peak first. Turns out, you won't be using any of the items mentioned in the riddle. Not the spoon and, not the cup. Nope, not even the bucket! Confused? Well, the reason this brainteaser is actually such a simple riddle is that the easiest way to empty the bathtub would be to pull the plug! Dah!
Advertisement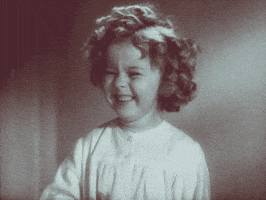 Want some more brain teasers and riddles? Check these out!
We hoped you enjoyed the easy riddle above. What was your answer? Did you manage to figure it out without looking at the answer? Did you think you needed to use the items listed in the riddle itself? Let us know in the comments what your guess was and do not forget to share with your friends and family and see if they can figure it out too! But, before you go, check out some more riddles and keep that mind of yours in tip-top shape, and combat that boredom!