Many people choose tattoos that represent something meaningful to them. After all, tattoos are forever and they should depict something the wearer wants to see for the rest of their lives. Family and friends may even associate the tattoo's picture/quote/word/etc. with the person; it's a part of them now. But when that person dies, that tattoo disappears with them — unless it's turned into art for the family to keep.
Morticians Turns Tattoos Into Wall Art
Save My Ink Forever is an Ohio-based company well known for preserving people's tattoos after they die. The owners, morticians Michael Sherwood and his son Kyle, worked for years to develop a method to preserve the skin while keeping the art immaculate. The idea came when they were having drinks with friends. One had lost his father recently and told the duo he wanted to preserve his dad's tattoos.

At first, they laughed but when the friend persisted, they began to consider it. "With the art in tattoos and how much they mean to people, why not keep them after they die?" Kyle said. "People put ashes in urns on mantles and visit stones with their loved one's names on them. Why not keep their tattoos as a memorial?" [1]
Advertisement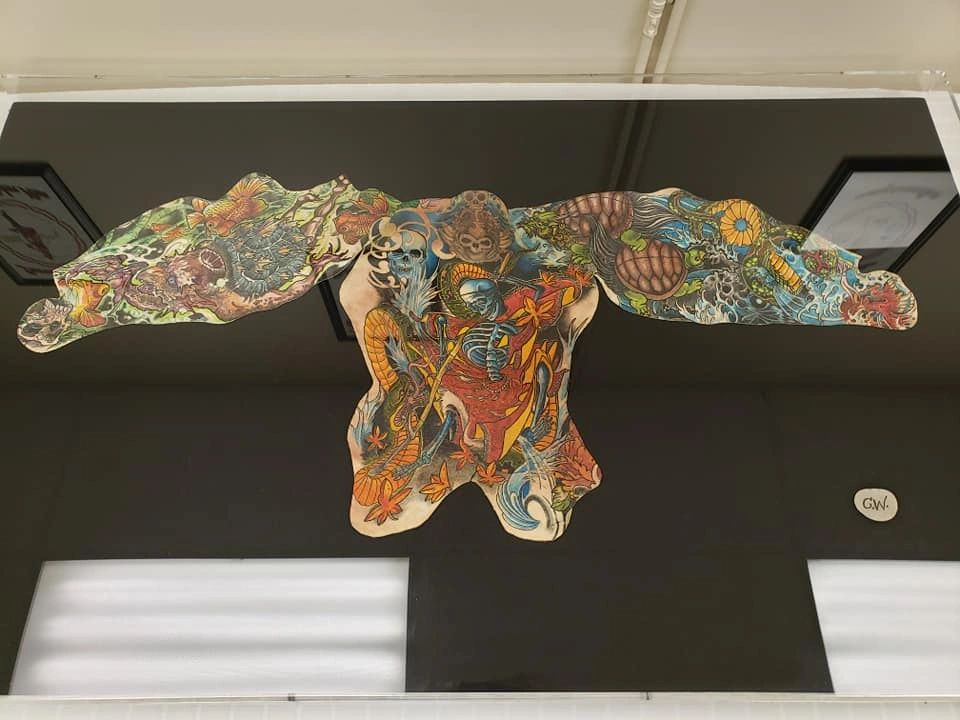 So they started Save My Ink Forever. The entire process takes about three or four months. It involves surgically removing the skin from the corpse within 72 hours of their passing. It can even be done after the embalming. "Our process does not interfere with traditional viewing or cremation," Kyle said. Then the tattoo is framed to be displayed in the family's home as a remembrance of their loved one. 

One client was Jonathon Gil after his twin brother died in a boating accident in 2019. Gil had to identify his brother by his tattoos. But he heard about a business that memorializes deceased relatives by preserving their body art. The funeral director managed to harvest two of Gil's brother's tattoos and sent them to Save My Ink Forever. When the framed artwork was ready, the funeral director presented it to Gil and his mother in person.
Advertisement
"Everything kind of came rushing back, but in a weird way it was comforting," Gil said. "In a weird way, we had him back. We had a piece of him back that we remembered of him."
Preserving a Loved One's Memory
The company collaborates with private funeral homes in 21 states in the U.S. and has also expanded into the U.K. and Canada. "People who want this done, in essence, this is their funeral ceremony," Kyle Sherwood said. "This means more to them than a church service."

So clients send a report of the tattoo, its design and location, to a licensed mortician who removes the tissue and sends it to the Save My Ink Forever's lab. There, Sherwood preserves the skin, in addition to touching up and enhancing the art. But it's the personal stories that bring meaning to his work.
Advertisement
Advertisement
"The families' gratitude when they receive the piece and they're like 'Oh my God, you know, I feel like they're here, I saw that tattoo every single day and now I have a piece of that person with me,'" Sherwood said. "Look, people take ashes and turn them into diamonds. In the Victorian era, they cut hair and made hair necklaces. This isn't any different." [2]

However, he is aware of the controversy surrounding their business. Many people's knee-jerk reaction to the idea is disgust and skepticism. "You have the people that don't like it, the majority of those people don't have tattoos, the majority of those people couldn't understand the meaning that a tattoo can have," he explained. "Then you have the people that have tattoos that are kind of on the fence about it." And then "you have the people that absolutely love it".
Advertisement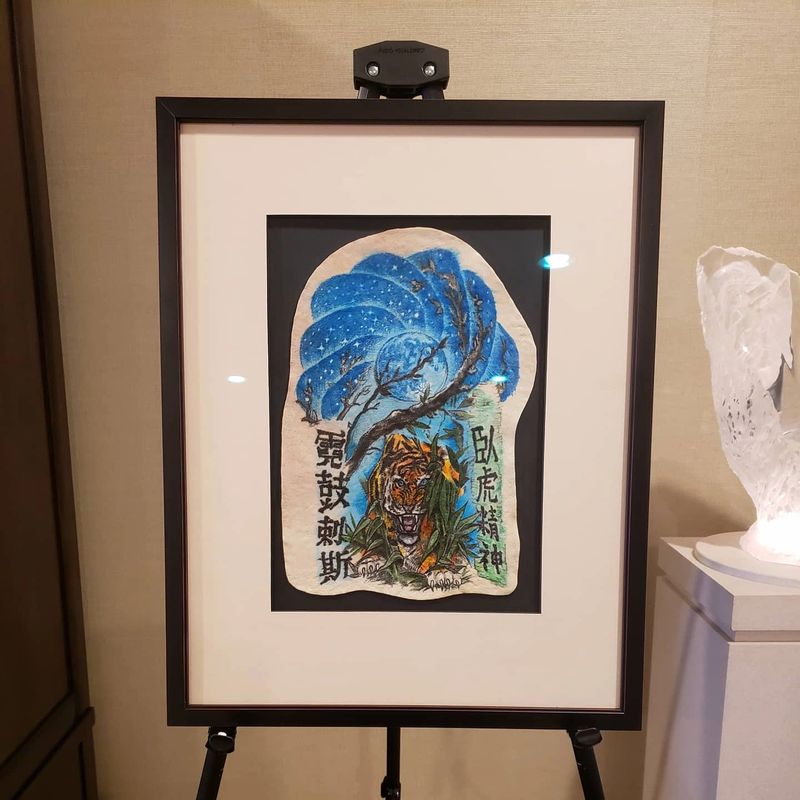 "I see it as a beautiful art"
With this in mind, Sherwood assures that the entire process is conducted with respect and dignity. They also choose what type of tattoos to preserve, sometimes skipping a job because of what the art depicts, its location, and if it wasn't professionally done.
Advertisement
Another client was Cheryl Wenzel. Her husband Chris loved the art of tattoos since he was a child. As an adult, he became a tattoo artist who owned his own studio. However, he passed away at 41 from heart failure. But before he died, he asked that his tattoos be preserved. He said to Cheryl, "Why would I want to have all these hours of tattoo work put into my body for me to be buried with them?"

His tattoos covered his arms, the top of his hands, his throat, check, back, thighs, and one calf. It was one of the largest job preservation jobs for the Sherwoods. Wenzel sees the artwork as a reminder that although life continues after a loss, loved ones are never forgotten. She has even displayed her husband's body art at tattoo conventions. "I see it as a beautiful art. To me it was like bringing my husband back. I get to see him everyday," she said. [3]

Keep Reading: 'We're all going to turn to dust': Body composting a 'green' alternative to burial and cremation
Advertisement
Sources
Advertisement
"Morticians Preserve Tattooed Skin Of Dead Loved Ones As Artwork." CBS News. September 5, 2019
"People Are Preserving Dead Relatives' Tattoos and Turning Them Into Art." Vice. Claire Woodcock. June 29, 2022
"Preserving a loved one's tattoos after death." BBC. Jessica Murphy. May 3, 2019