Optical illusions – you may remember the dress that took the internet by storm. The whole world was divided and could not agree as to whether the darn thing was black and blue or if it was white and gold! Well, it would appear that there is a new optical illusion floating around. This time, it is a picture of a sneaker. And, just like with the dress, people are not sure about what color it actually is. Is this shoe blue and grey or is it pink and white? here is a little back story on how it all started. Then, take a look for yourself!
Advertisement
Shoe confusion!
It all started when a girl named Nicole Coulthard posted a picture of her sneaker online in a Facebook group called Girlsmouth. Nicole stated that a friend of hers saw the sneaker in a pale blue and grey color, while she definitely saw pink and white.
Advertisement
"Ok girls so my friend has just sent me this asking what colour the shoe is, I would say pale pink and white, but she insists its pale blue and grey," Coulthard posted on Facebook. "What do you girls see? Please tell me pink and white!"

Nicole Coulthard
Nicole says her friend, who actually owned the shoe, had sent her mother a picture of her new sneakers. Her mom's response came as quite a surprise!
Advertisement
"She texted back saying they are pink mum, but when she looked at the pic she saw blue too. She sent it to me and I was convinced they are pink, we had a big argument as she said I only said pink because I knew she had bought pink shoes so that's why I decided to put it up on Girlsmouth."

Nicole Coulthard
So, is this shoe blue and grey?
Your turn to look at the mysterious sneaker! What do you think? Is the shoe blue and grey or, is it pink and white? Take a look for yourself!
Advertisement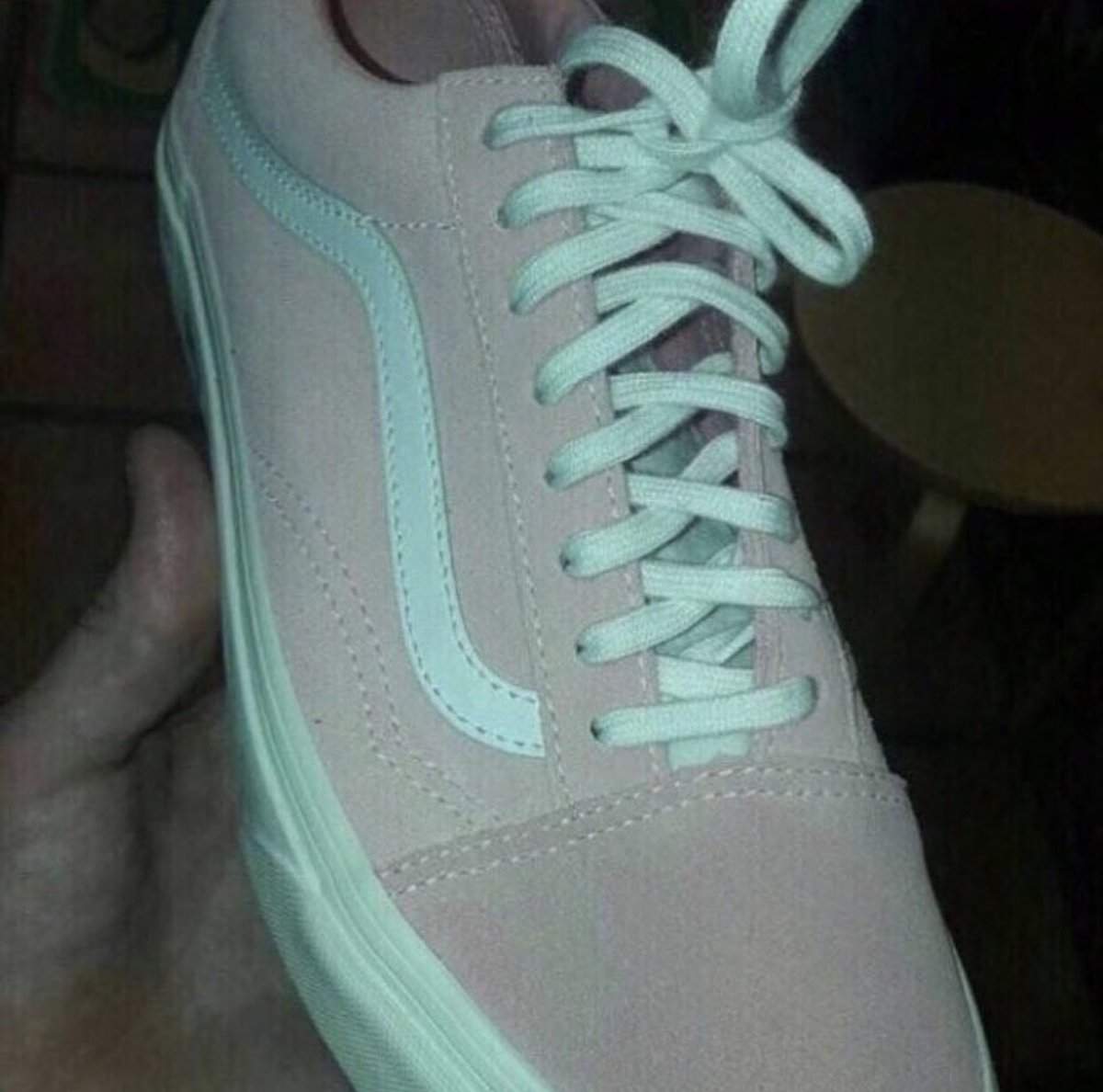 The funny thing about this shoe optical illusion is that that many people are seeing both color options! If you are wondering why this happens, here's the science behind it, according to scmp, who spoke to A University of Hong Kong neurology professor, Raymond Cheung Tak-fai. Apart from the brightness of the screen you are viewing the image with, some other factors come into play.
Advertisement
"Since the palm and thumb in the photo reflect some odd green light, I think the photo was taken in a dark environment with a green flashlight. When the green light is projected onto the white shoelaces, they will come off as green. Also green plus pink equals grey."

"If you stare at the green shoelaces, you'll realize after a while, they are not as green anymore. That is because our cells which are sensitive to green light adapt to the color and are no longer stimulated by it. Therefore, the green will become white."

Raymond Cheung Tak-fai
So, what colors did you see? Is this shoe blue and grey? Or, is it pink and white? Let us know in the comments! Here are some opinions of what others online saw.
Advertisement
Keep Reading: This Blue or Green Illusion Depends On How Your Brain Perceives Color
Advertisement
Sources:
Advertisement
'The science behind #shoegate explains why some people see grey and others see pink – and it has nothing to do with creativity' SCMP Joanne Ma. Published June 10, 2020.