Word puzzles and brain games are great for your mental health, and these riddles and logic puzzles are no exception.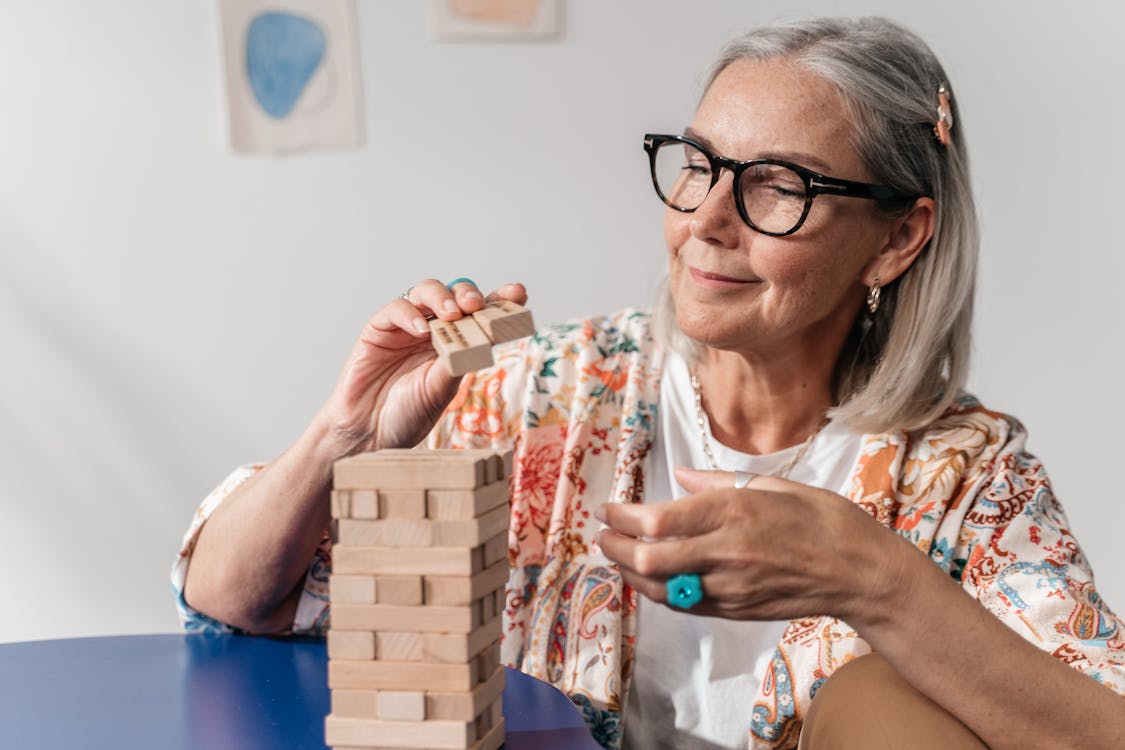 All you have to do is train your brain to think differently. That's really all it takes to get all those rewards! So, let's dive into why these puzzles are so good for you and see what they really do.
Advertisement
Riddles are Good for your Brain
Most doctors will recommend a minimum of 15 minutes a day playing these kinds of brain games. So, if you think of it as a type of exercise, you can plan a time that works best for you. Some folks prefer to get their brain workout done in the morning. While others prefer to solve a few riddles on their lunch break, or just before bed. Whichever time works for you, make sure to set a routine up for yourself. Sticking to the same time each day will help in many ways.
Advertisement
For many years, we've known that physical exercise keeps our bodies strong and now scientific evidence suggests that mental exercise keeps our brains young.

There are games and exercises that will activate your neural circuits and bolster your mental acuity skills. As you gradually build your skill, you will find that these games get easier, so you can progressively increase the challenge level.

Brain games boost a range of cognitive functions to help keep your mind limber and sharp. In right-handed people, the brain's left side usually controls language and reasoning skills. Word games help build this left hemisphere, while mazes and jigsaw puzzles can bolster the right hemisphere, which controls visual skills and orientation.

The Guardian
So, if you are ready to try out today's riddle challenge, continue reading!
Advertisement
Brain Teaser Riddle
Can you solve this deceptively simple word puzzle? Many who have tried end up failing because they don't pay attention to the information at hand. Remember, riddles are designed to seem like one thing, but in reality, they are another. So, if you think you find the answer relatively quickly, maybe check the riddle again just to be sure you aren't missing any information. Ready? Let's take a look at today's challenge below.
Advertisement
A couple went for a picnic.

They have 5 sons. Each son has 3 babies.

In total, how many people went for the picnic?
Advertisement
Now, before you jump to the easiest answer rolling around in your brain, think again. Give yourself a few moments to fully read this riddle and see what it is actually saying. Then, when you are ready with your answer, scroll down. We will reveal the correct solution below.
Advertisement
Solution:
So, do you think you have the answer? Well, let's take a look at this riddle one more time before we give you the correct solution.
Advertisement
A couple went for a picnic.

They have 5 sons. Each son has 3 babies.

In total, how many people went for the picnic?
Advertisement
If your answer was 22, that is incorrect. There are fewer people at the picnic than that. What does the first line of the riddle say? "A couple went for a picnic."
Advertisement
Therefore, if we are trying to figure out how many people were at the picnic, we would need to pay attention to the words. The start of the riddle tells us a couple went for a picnic, so the answer to this riddle is two. Two people went for a picnic. The amount of children or grandchildren they have is irrelevant to the question.
So, did you get it right? If you need some more riddles to strengthen your brain, try these ones out below: