All marriages have their ups and downs and being a celebrity doesn't change that— just ask Jada Pinkett and Will Smith. Their relationship has been in the media spotlight for a while, with twists and turns no one saw coming. We have seen the memes where Will Smith is praising Jada's outfit, or where he is looking lovingly into her eyes. J Cole even wrote lyrics "that Jada and Will love," to emphasize they were seen as the pinnacle of relationship perfection. We, as the public, expected them to be perfect, flawless, and without troubles. However, that isn't reality. Reality is much more complicated.
Advertisement
It was July of 2020 when Jada Pinkett Smith's alleged affair with August Alsina made headlines around the world. Immediately after the news broke, Jada and Will Smith discussed their marriage and rumored infidelity on the show Red Table Talk.
Advertisement
Now that some time has passed, things might be different. Recently, Will Smith had an interview with GQ magazine in which he spoke about his relationship.
Advertisement
Will Smith Speaks to GQ
Will Smith opened up to Wesley Lowery of GQ, and spoke candidly about his marriage, the alleged affairs, what love really means, and how the public affected all of those things.
Advertisement
"The pursuit of truth is the only way to be happy in this lifetime. And we sort of came to the agreement that authenticity was the release from the shackles of fame and public scrutiny." He continued, ""The public has a narrative that is impenetrable. Once the public decides something, it's difficult to impossible to dislodge the pictures and ideas and perceptions."

Will Smith – GQ
Smith went on to explain how being in the public's eye and having the entire world watch your every move can have a definite impact on things between two people. While Will Smith grew up in a Christian home, with different views, Jada grew up in an unconventional household.
Advertisement
Read: Jay-Z and Will Smith Invest in Company to Help Low-Income Folks Go From Renters to Homeowners
Advertisement
Will Continues…
"Jada never believed in conventional marriage.… Jada had family members that had an unconventional relationship. So she grew up in a way that was very different than how I grew up. There were significant endless discussions about, what is relational perfection? What is the perfect way to interact as a couple? And for the large part of our relationship, monogamy was what we chose, not thinking of monogamy as the only relational perfection,"

Will Smith – GQ
Most people view monogamy as the normal way to have a relationship. However, what we're learning as time goes on, is that not everyone views 'normal' the same way. And they shouldn't have to.
Advertisement
"Our marriage wasn't working," Smith writes. "We could no longer pretend. We were both miserable and clearly something had to change."

Will Smith – GQ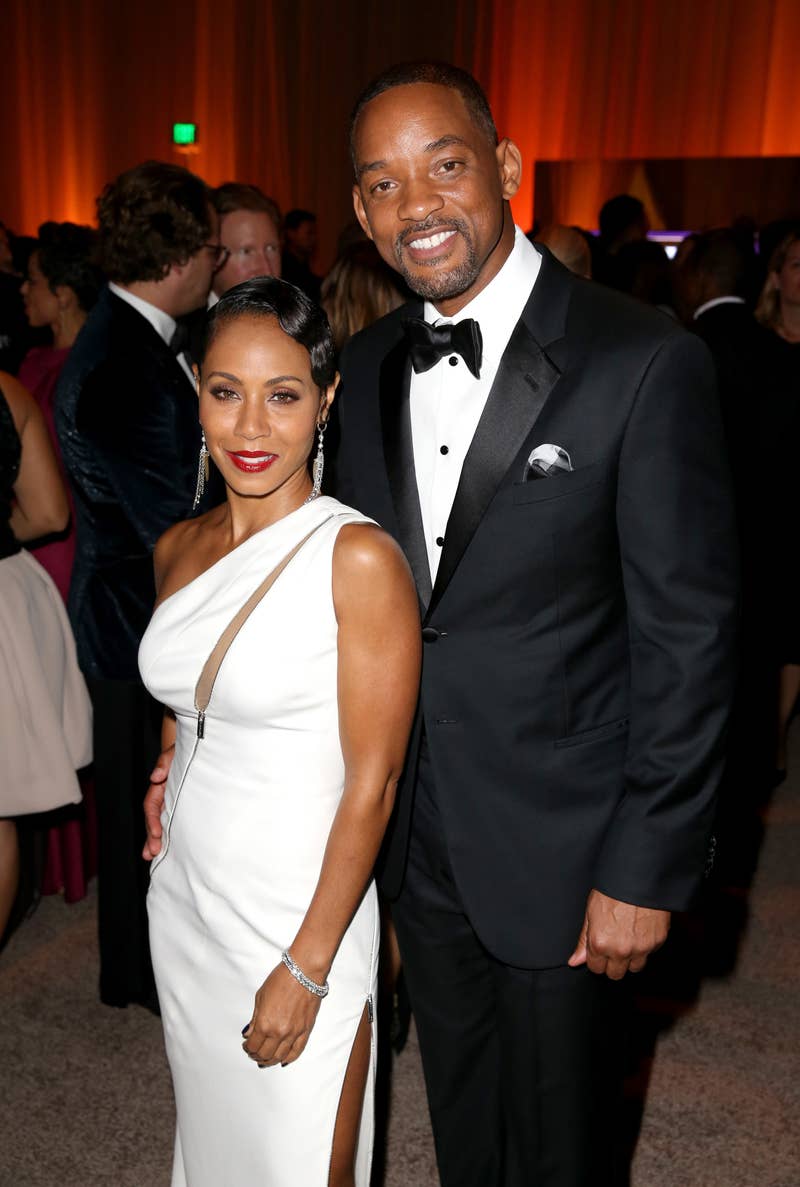 "We have given each other trust and freedom, with the belief that everybody has to find their own way. And marriage for us can't be a prison. And I don't suggest our road for anybody. I don't suggest this road for anybody. But the experiences that the freedoms that we've given one another and the unconditional support, to me, is the highest definition of love."

Will Smith – GQ
Love and Boundaries
If you ask one person what the definition of love is, they will undoubtedly give you a different answer from the next person, and the person after them. Each one of us defines love differently. For Will Smith and Jada Pinkett Smith, love is support and understanding. Even if it means that others won't understand it, or accept it. After all, what is really important in a relationship are the people who are in it- not the outside world.
Advertisement
So, while happiness might not look the same for everyone, you have to ask yourself, "does it really matter?" The answer, of course, is no. It doesn't matter what someone else is doing, if they're happy let them be. Humans are vastly different creatures, who are each living a vastly different existence from one another. Let's remember to be kind.
Advertisement
Keep Reading: Jaden Smith to Open Restaurant Where Homeless People Can Eat for Free
Advertisement
Sources
"Will Smith Confirmed He And Jada Pinkett Smith Have An Open Relationship And Admitted She's "Never Believed In A Conventional Marriage" A Year On From That "Entanglement" Drama"." Buzzfeed News. Leyla Mohammed. September 28, 2021
"Will Smith gets candid about having an open marriage with Jada Pinkett Smith: 'We have given each other trust and freedom." Penn Live. September 29, 2021
"Introducing the Real Will Smith." GQ. September 27, 2021