Ah, the high school prom. Girls dreamed of their prom night for years. From finding the perfect date to finding the perfect dress. But of course, not every girl can afford the dress of their dreams, and this can put quite a damper on what should be a looked-forward-to event. For this high-school senior, she had her dream come true when she was not able to buy the dress of her dreams. And, while this story is from 2019, it is still sure to make you smile!
Advertisement
Dress Dreams
Addi Rust was looking forward to her prom at Pendleton Heights, but she could not afford the dress of her dreams. Luckily for Addi, she has a really great best friend and prom date, in the form of Parker Smith. You see, Peter decided he would make her dress for her! While the two joked about it, Peter took up the challenge to make his friend the most beautiful dress! What's more, is, Parker designed the whole dress from scratch and even taught himself to sew all in time for the prom!
Advertisement
"I'm such a perfectionist that I was up adding more stones to the dress even the night before prom."

Parker Smith via Fox59
After creating a sketch of the dress, Parker, with the helpful tips of his grandmother, learned how to sew. He wanted the dress to be absolutely perfect, and even redid many parts of the dress to make sure it would be.
Advertisement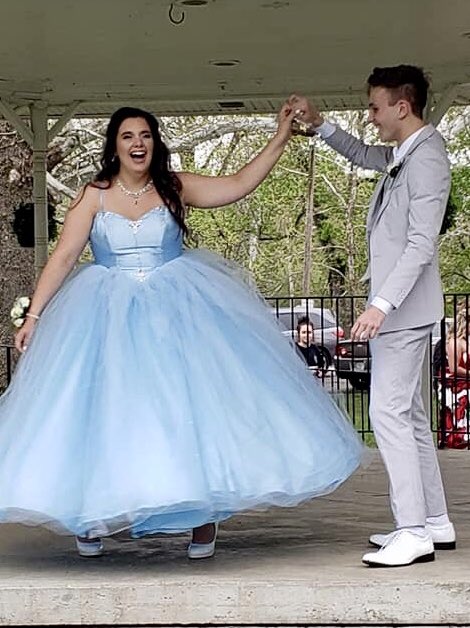 Of course, thanks to Parker, Addi looked like an absolute princess on her prom night. He posted some photos on Twitter along with this caption:
Advertisement
Quite a journey, but the first thing I've ever sewn (a prom dress) has been finished, just in time for the ball! Not only did I get the honor of being the Prince Charming to the beautiful @AddiRust, but her fairy godmother as well, haha! I'm so thankful for her. (From scratch)

@parkerkeithsmit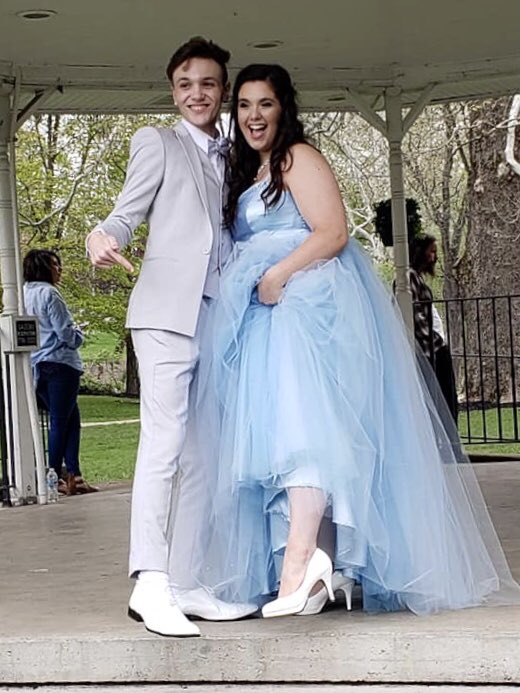 Read: Woman Forbidden From Trying on Dream Wedding Gown When She Was Young Finally Tries It on Aged 94
Advertisement
A New Opportunity
Now that Parker's gorgeous dress had gone viral, new doors began to open for him. Parker planned to study costume design and musical theatre, in order to become a costume designer for Broadway. He has no idea how close he was to his dreams, thanks to the dress he created for Addi. Of course, thanks to Parker, Addi looked like an absolute princess on her prom night. Speaking about how his post about the dress went viral, Parker said: