Sometimes the news is so ridiculous that you have to double-check the headline. Today's story is one that will make you scratch your head, wondering "can this be real?" We assure you, it is very real, and very absurd. By the end of this story, you will either agree with the way things transpired, or you will be outraged. So, let's see what this is all about, shall we?
Advertisement
Have you ever done something wrong? Was that thing on purpose, or accidental? If it was accidental, would you feel wronged if the punishment far exceeded the crime?
Advertisement
It turns out that in the state of Pennsylvania, one homeless man faces 7 years in prison and a $50,000 bail for theft charges. However, many people believe no crime was committed. Last month, 38-year-old Joseph Sobolewski stopped to buy a drink from a convenience store in Duncannon, a borough in Perry County, Pennsylvania. The store was having a special deal on Mountain Dew- 2 for $3. Joseph only needed one drink, and he believed that if 2 drinks were $3, then one drink must be $1.50. Following that logic, Joseph left $2 on the counter and walked out of the shop.
Advertisement
However, and quite unfortunately, the actual price of a single Mountain Dew from that establishment was $2.29 plus tax. This means that Joseph was short by 0.43 cents. We don't really know why, but the store owner phoned the police and asked to press charges of theft against the man. Doing their civic duty, the police followed up on the case. So, according to the Washington Post, Joseph was arrested on a felony charge under the state's "three strikes" law for retail theft.
Advertisement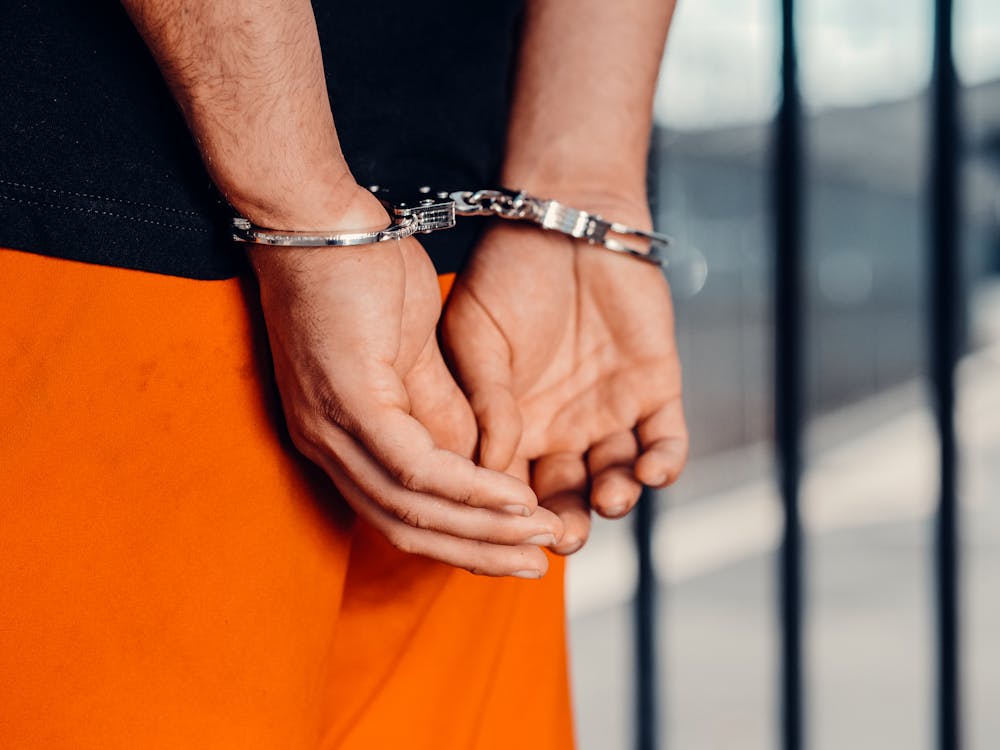 Read: Girl Donates All Her Birthday Money to Homeless Man Who Returned Her Grandma's Wallet
Advertisement
Falling Victim to 3 Strike Laws
Once arrested on a felony charge, Joseph's bond was set to $50,000. Now, you may be wondering what this "three strikes" law is all about. According to PennLive, "Sobolewski's first theft conviction occurred more than 10 years ago and involved a tank of gasoline. He drove off without paying. In December 2011, he was arrested for stealing a pair of shoes from a K-Mart in Cumberland County that cost $39.99." Therefore, the amount he ended up paying in fines for that charge was over $865.
Advertisement
This "third strike" is automatically a third-degree felony, regardless of the amount that was allegedly stolen. Apparently, even if it was a misunderstanding over 43 cents. To put this in perspective, other crimes that count as third-degree felonies are involuntary manslaughter, institutional sexual assault, and carrying a firearm without a license.
Advertisement
Read: Homeless Man: 'What Can I Get for $0.50?'–Boy's Answer Is Wise Beyond His Years
Advertisement
What Happens Now?
Notably, the public is outraged by this turn of events. Clearly, Joseph paid for the item. Although not the right amount, it was an amount he thought to be correct. How do we punish mistakes?
Advertisement
Secretary of the Pennsylvania Board of Pardons, Brandon J Flood, was angered by charges against Sobolewski. Flood stated the charges are "a complete and utter waste of resources." He pointed out how the system is flawed by not noting the amount of the items 'stolen.' "This is literally a matter of cents, resulting in not only criminalizing an individual but costing taxpayers money to house him," said Flood. "We're still grappling with a global pandemic and we have to be better fiscal stewards across the board, and this is the complete antithesis of that. We shouldn't be seeing these kinds of cases."
Advertisement
Nyssa Taylor is the criminal justice policy counsel with ACLU Philadelphia, and she agrees with Flood. "The state prisons are bulging," she said. "We don't need to be jailing people over this. It's a punishment of poverty and substance use disorder."
While many people were outraged by the arrest and charges against Joseph, some agreed it's how the system works. Regardless of which side of the fence you are on, you have to agree this is certainly a spectacle. Joseph's case will be updated when he has his hearing in November. What do you think?
Keep Reading: The 3-Year-Old Boy Who Survived 2 Freezing Nights Says That A Bear Helped Keep Him Warm
Sources
"Homeless man could face 7 years in prison for shortchanging store 43 cents." The Hill. Olafimihan Oshin. September 22, 2021
"Homeless man arrested for shortchanging 43 cents for a Mountain Dew could face 7 years in prison." UpWorthy. Jisha Joseph. September 24, 2021
"Man charged with felony, jailed on $50k cash bond for 43-cent 'theft.'" PennLive. Christine Vendel. September 20, 2021