There are many ways to help out the homeless community. Donating clothes and volunteering at soup kitchens ensure people get a square meal and stay warm through harsh weather. However, the cure to end all homelessness has yet to be found. Still, there is one way to help someone homeless get back on their feet, hopefully for good. Find them a job. [1] 
Advertisement
Many people living on the streets want to work, but struggle to attain employment. Many offices won't even give them a chance for an interview because of their living situation. Most require their employees to have a permanent address and maintained cleanliness. This keeps homeless people in a rut with little chance to climb out again. This is part of the reason homeless populations increase in the United States every year, where over half a million people go homeless in one night. [2]
Advertisement
However, one nonprofit organization stepped in to make a real change in late 2018.
Advertisement
Providing Employment Opportunities to the Homeless Community
The Other Ones Foundation (OOF) "transitions Austin's homeless neighbors into an engaged community, through shelter, support, nourishment, and love." They give them employment opportunities that do not require a permanent address or other details other jobs insist upon.
Advertisement
On their website, they explain, "participants engage in the work of large-scale environmental cleanup, subsidized housing improvements, public art maintenance, and sheltered animal enrichment."
Advertisement
They provide their employees with a paycheck of $15 an hour, lunches, and transportation to their workplace. Employees also have the option to accept free services that could help them get permanent employment and homes. The organization owns a facility called the Golden Road where the homeless community of Austin could get food, showers, use laundry units, and the internet. There are also areas to sleep during the day.
Advertisement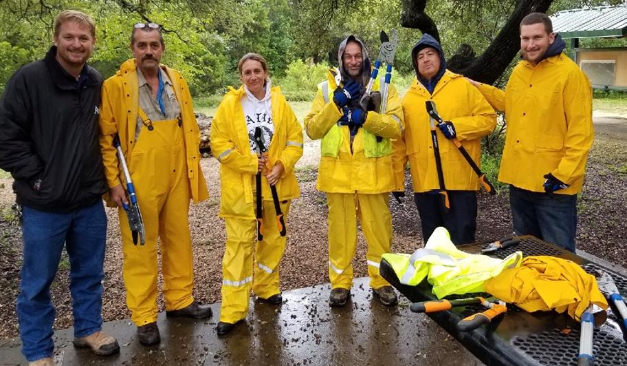 After a year, came 2019, OOF had helped 40 people move into permanent addresses. They paid over $200,000 to their employees, all individuals suffering from poverty. [3]
Advertisement
Council Member Leslie Pool described the program as "transformational." In 2019, the Austin City Council has earmarked $720,000 for the organization that oversees OOF, Family Eldercare Inc. The city had provided a fraction of that amount when the project began in September 2018.
Advertisement
"We definitely knocked their socks off with what we were able to do with that," said the foundation's executive director, Chris Baker.
"I think we can all agree that the program represents the kind of solution-based and holistic work that we as a community need to do on the homelessness issue," said Pool.
Read: This City's Parks are Going Organic with Ban on Synthetic Weed Killers
Advertisement
Improving the Lives of People Facing Homelessness
According to Baker, the employees work every weekday, sometimes weekends. They do odd jobs like wiping graffiti and cleaning homeless camps. After they received more funding in 2019, Baker planned to expand the program by adding new members since "there are way more people who want to work than we can get on the job site."
Advertisement
With the issue of homelessness still not being solved, there's hope that this kind of program will spread to other states. Mayor Steve Adler is of this opinion as well. He has urged Public Health and Parks and Recreation leaders to expand OOF to other areas.
"We want to have a comprehensive conversation where we have all city partners at the table, and we are prioritizing specific areas, but we're also making the best use of the resources that we have right now," he said. [4]
In the summer of last year, camping in public spaces was approved as long as the resident don't block traffic or invoke a health or safety threat. However, trash often gathers around these areas.
"I doubt — and it wouldn't seem possible — that we're creating more trash or waste today than we were six to eight months ago, because we didn't make new people," said Adler. "We have the same people. And they're doing the same things, just in different places."
Now, people are being paid to keep these areas tidy, making them more livable for the people inside. And these encampments under underpasses and similar areas are drawing the public eye to the prevalent issue of homelessness.
Returning their Dignity and Self-Worth
OOF is more than just a program to get people off the streets. In the words of Baker: "This program is playing a critical role in our city's coordinated homelessness response system, not just by getting people off of street corners and onto job sites, but by instilling in them a sense of hope, dignity and self-worth that's often lost in the chaos and isolation of the streets.
"This is not only about people earning a dignified income; it's about being a force for positive change in the lives of our homeless neighbors. By offering the opportunity to be of service to their community, we see them becoming engaged and proud members of that community." [5]
Hopefully, more long-term solutions like this one will become available in the near future.
Keep Reading: Dad sat through 30 hours of tattoo pain so his son would feel better about birthmark
References: