When Xueli Abbing was abandoned at an orphanage as a baby, she had no idea she'd grow up to be a model for Vogue. But, after a few interesting turns in her life, she made it as an international model at age 16. You never know where the world will take you, or how things will end up.

The orphanage named her Xue for "snow" and Li for "beautiful." As an infant, Xueli was abandoned at the doorstep of the orphanage due to either how she looked, or because of China's one-child policy. Regardless, the staff at the orphanage loved Xueli. It was only a short while there until a family from the Netherlands adopted the Chinese girl.
Advertisement
Xueli Makes it to Vogue
In some cultures, albinism is seen as a curse, or something to fear. In certain countries in Africa, those unlucky children born with albinism are sometimes killed for their bones, their hair, and their eyes. They are falsely believed to be medicinal or use or for witchcraft.
Advertisement
Witch doctors use their bones to make medicines as people believe these can cure diseases but of course this is not true, these beliefs are myths. I'm lucky I was only abandoned.

Xueli – BBC
At age 11, Xueli started modeling. Her mom got in touch with a designer friend who was running a campaign called "perfect imperfections," and thought Xueli would be perfect.
Advertisement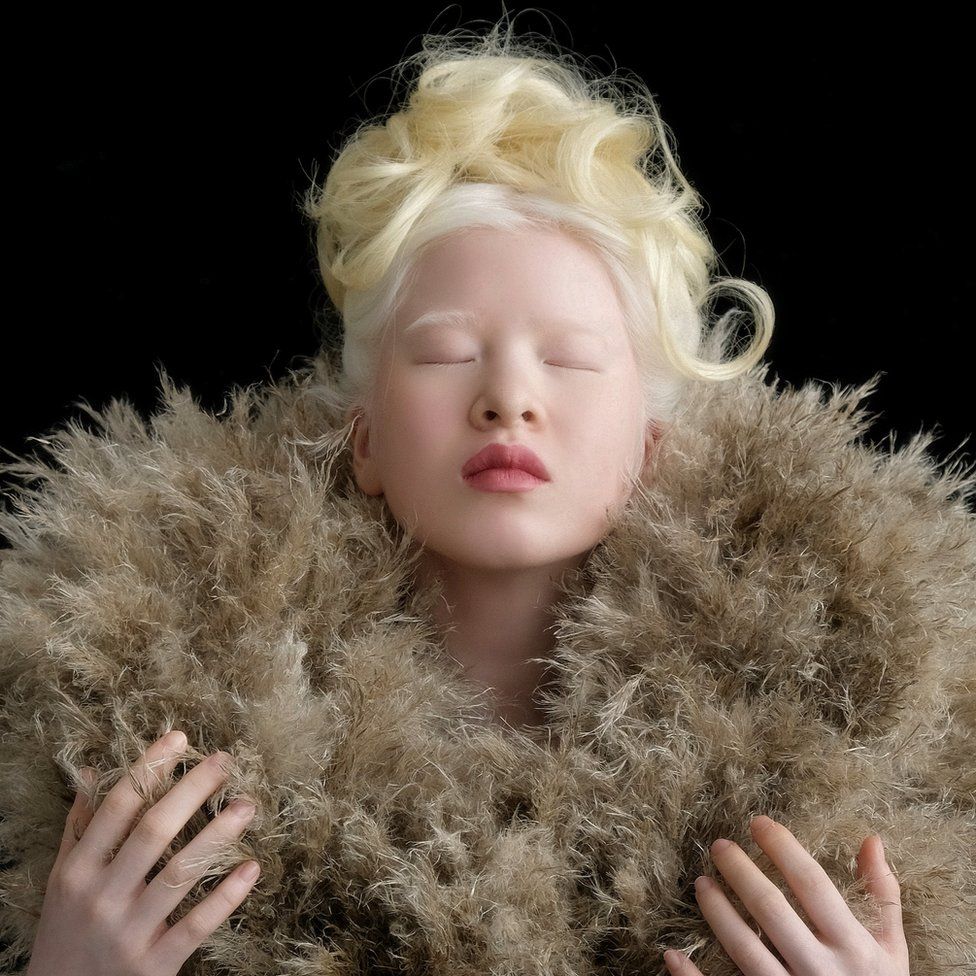 Read: From burn victim to beauty contestant. Just Beautiful
Advertisement
After that, I was invited on a couple of photo shoots and one of them was for Brock Elbank at his studio in London. He published my portrait on Instagram, and Zebedee Talent modelling agency got in touch. They asked if I wanted to join them in their mission to get people with disabilities represented in the fashion industry.

Xueli – BBC
One of the pictures Brock shot of me was featured in Vogue Italia's June 2019 edition. The cover had Lana del Rey on it. I didn't know what an important magazine it was. And, it took me a while to realise why people got so excited about it.

Xueli – BBC
From Vogue to International Model
Xueli enjoyed working with the photographers she worked with. They allowed her to take some creative control over how she wanted to portray herself. With all the stereotypes out there, she wanted to do something different.
Advertisement
There are still models who are like eight foot two and skinny. But now people with disabilities or differences are featured more in the media and this is great – but it should be normal. Models with albinism often get stereotyped in shoots to depict angels or ghosts and it makes me sad. Especially because it perpetuates those beliefs that endanger the lives of children with albinism in countries such as Tanzania and Malawi.

Xueli – BBC
Xueli has gone from being an abandoned child at an orphanage to being an international Model. Vogue was just a stepping stone onto greater paths. Besides being a photo model for Vogue Italia, Xueli has also done much more. Such as fashion shoots, catwalks, and even modeled for Kurt Geiger accessories.

Check out her Instagram for more of her amazing work!

Keep Reading: Champion Gymnast With Down Syndrome Becomes A Model, Paving The Way For Others Like Her