How often have you scrolled through your newsfeed and noticed a picture of a celebrity from your childhood? You think, okay, that's an old picture. Until you read the description and realize that it's actually a recent photograph! How on earth do they keep their beautiful youthful appearance? Scroll through our list of 13 famous women who still look as young as they did way back when, you'll be surprised to learn how old they are!
Advertisement
Sofía Vergara, 49 years old
We all know Sofia Vergara! The Colombian and American actress and model is best known for her Emmy-nominated role in Modern Family. Looking at these images, it's hard to believe she was born in 1972!
Advertisement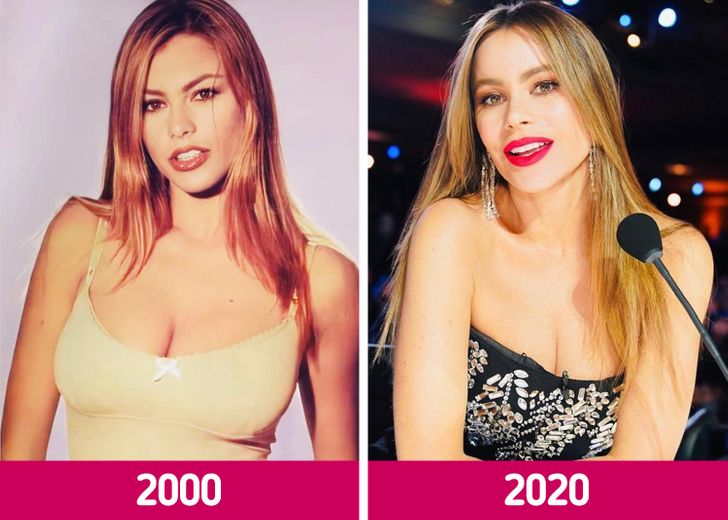 Gillian Anderson, 53 years old
If you are from the era of The X-Files, you may remember FBI Special Agent Dana Scully. This is probably Gillian Andersons best known role. In more modern times, you'll remember her from the hit TV-series, Sex Education. Born in 1968, we can only hope we age as gracefully as her!
Advertisement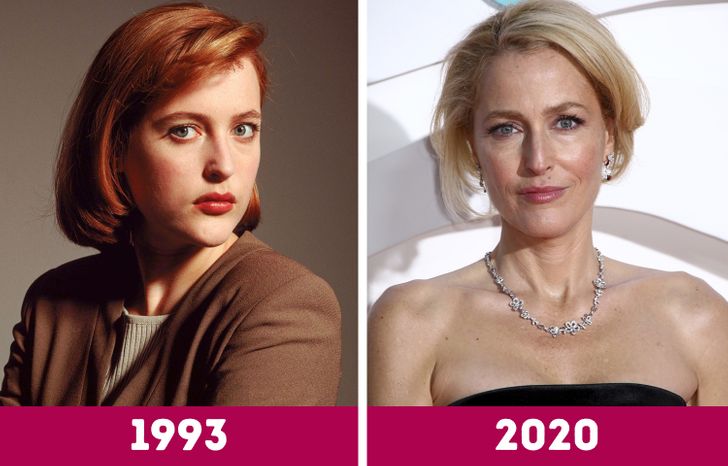 Kylie Minogue, 53 years old
Australian singer Kylie Minogue needs no introduction. She's the best-selling Australian soo artist of all time, with hits like "Locomotion," "Hand on Your Heart," "Slow," and "Can't Get You Out of My Head." Born in 1968, we think this lady has definitely gotten her hands on a youth elixir!
Advertisement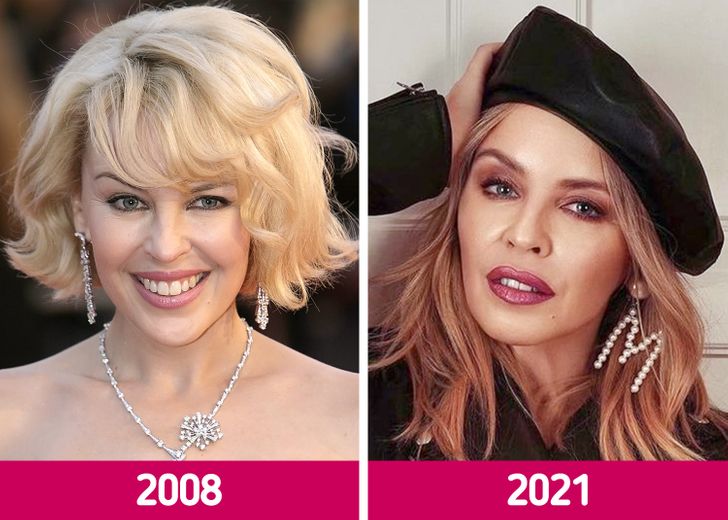 Jennifer Lopez, 52 years old
Jennifer Lopez AKA Jenny from the block – EVERYONE knows her. This popular singer and actress was born in 1969, and if you grew up listening to late '90s and early 2000's hip-hop and rap, you'd be no stranger to her hit songs like If You Had My Love and I'm Real.

Read: "The most beautiful girl in the world" has grown up – See how she looks like at 20 years-old
Advertisement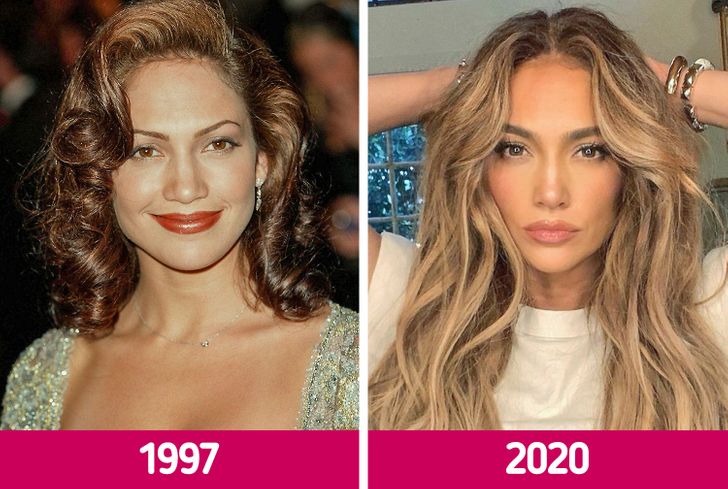 Fergie, 46 years old
Fergie needs no introduction. Born Stacy Ann Ferguson in 1975, we honestly can't believe how stunning she is! The singer was extremely successful as part of the group The Black Eyed Peas and then went on to achieve greatness with her solo career.
Advertisement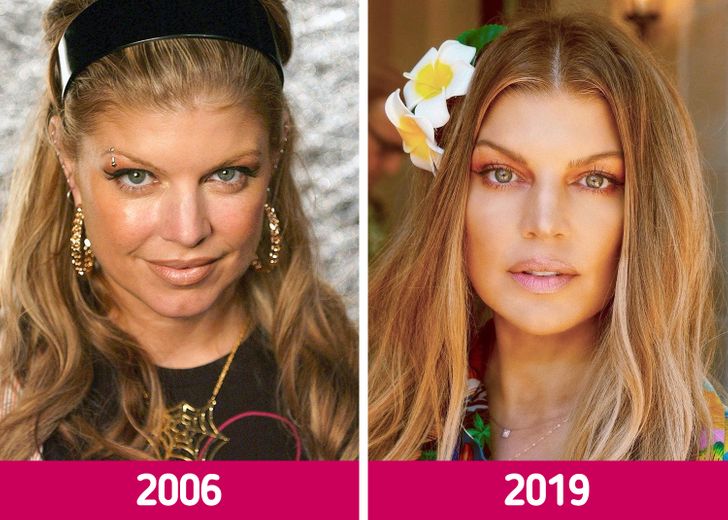 Julianne Moore, 60 years old
Wow, wow,wow. Just look at Julianne Moore! Have you ever seen someone her age look this stunning? Julianne has been prolific in film since the early 1990s with a string of awards to back up her talent, including an Academy Award, a British Academy Film Award, two Golden Globe Awards, and two Emmy Awards.
Advertisement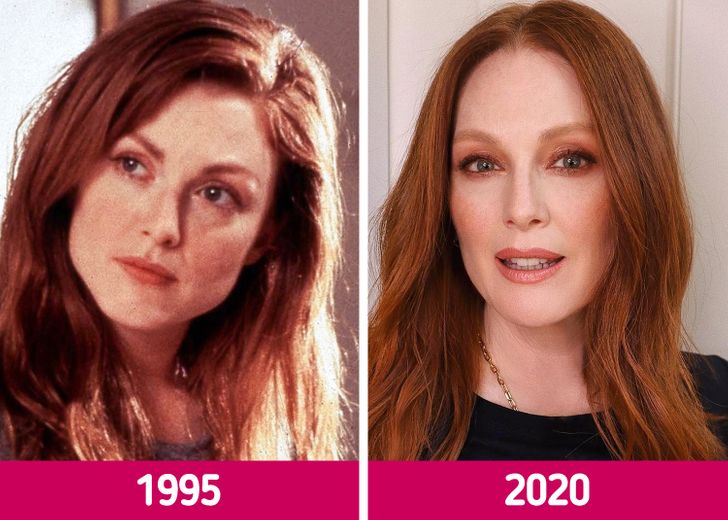 Jennifer Carpenter, 41 years old
Calling all Dexter fans! Jennifer Carpenter has made our top 15 list! And it's a no-brainer as to why! We think she might actually have a case of Benjamin Button!
Advertisement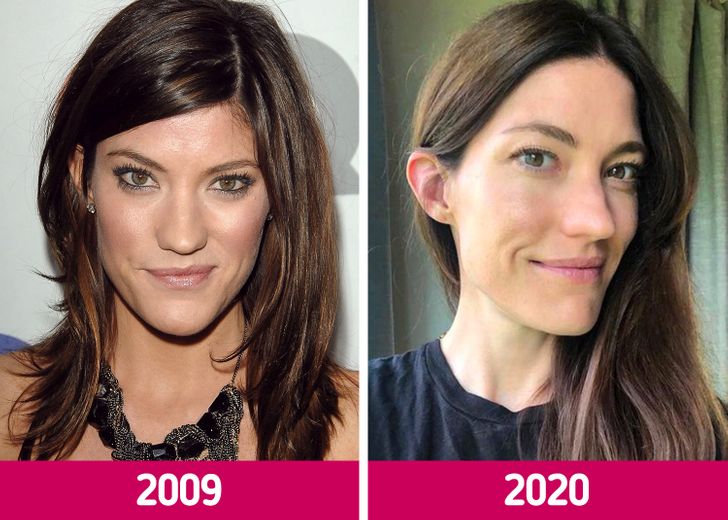 Carla Gugino, 50 years old
You either have it, or you don't, and one thing is for sure – Carla Gugino has definitely got it! You'll recognize her from films like Night In The Museum, Watchmen, and American Gangster. This stunning lady, born in 1971, has earned a well-deserved spot on our list.
Advertisement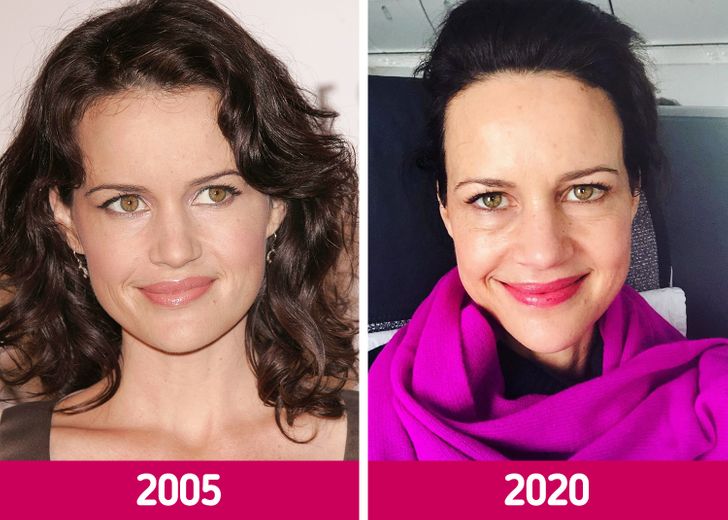 Jennifer Love Hewitt, 42 years old
This Texas-born beauty has graced our screens since she was a child in 1989. You probably know her from her hit movies such as I Know What You Did Last Summer and The Client List. We think Jennifer Love Hewitt looks younger today than she did in the early 2000s!

Read: 21 Older People Who Look Much Younger Than Their Age (Photos)
Advertisement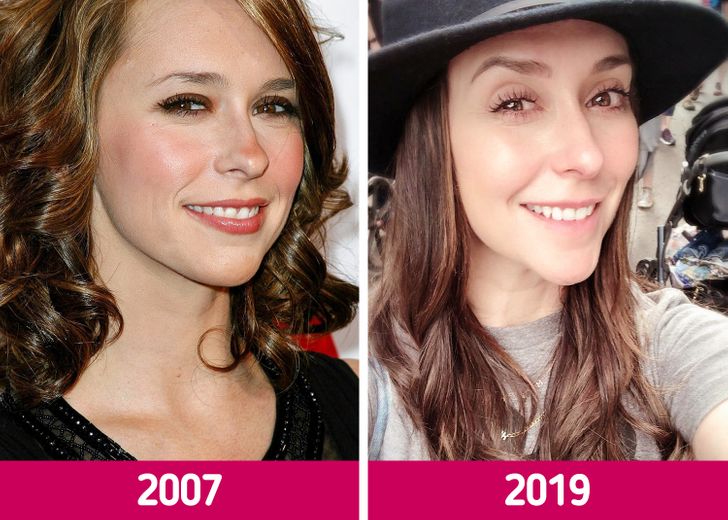 Monica Bellucci, 57 years old
One of the only models on our list, Monica Bellucci was born in 1964. Monica was a model for well-known brands such as Dior and Dolce and Gabbana before making a transition to Italian films and later American and French films. We need this woman's skincare routine! Pronto!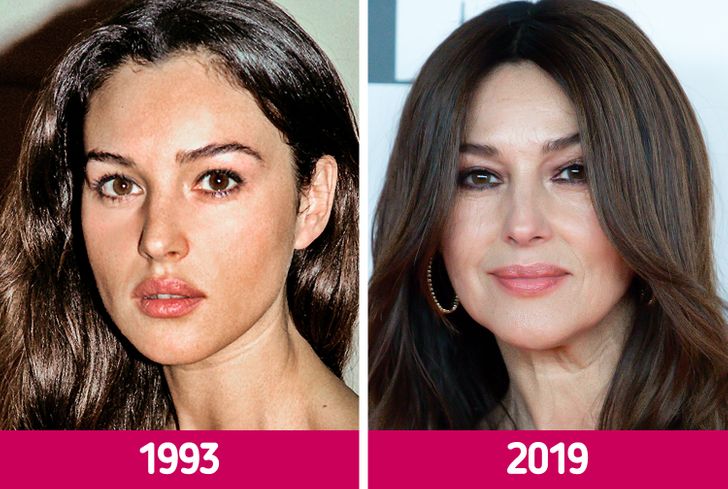 Sarah Michelle Gellar, 44 years old
If you haven't watched Buffy The Vampire Slayer, are you even living? Well, we are starting to think Sarah Michelle Gellar is an actual vampire herself, judging by these images! Born in 1977, Gellar looks half her age!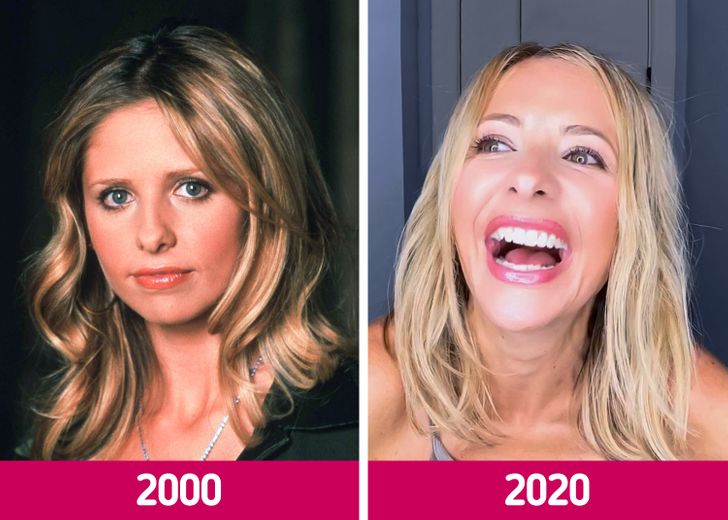 Catherine Zeta-Jones, 52 years old
The ever-gorgeous and sultry Catherine Zeta-Jones. We can't believe this stunning woman was born in 1969! You probably recognize her from her long list of films including The Mask Of Zorro, Ocean's Twelve, and The Terminal.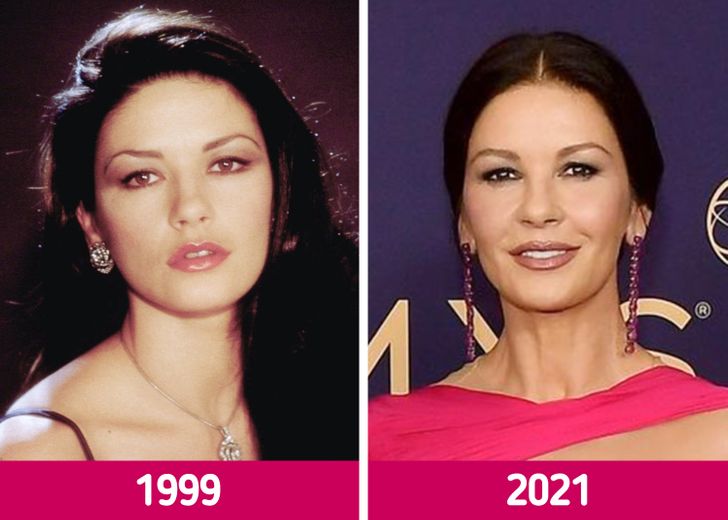 Dita Von Teese, 49 years old
We have to say, we think Dita Von Teese has aged the best of them all! And to boot, she's done it all! She's an American vedette, burlesque dancer, model, fashion designer, businesswoman, and author. Born in 1972, we honestly had to double-take when looking at these pictures!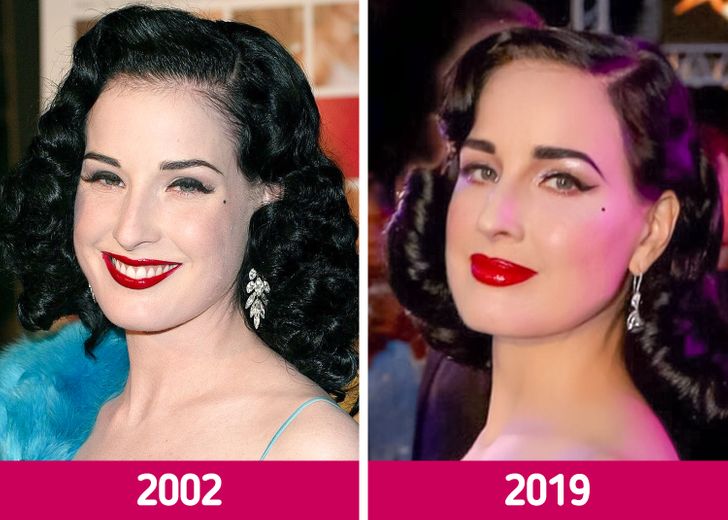 We certainly know there are so many more that could be added to this list, but there is only so much room, but that brings us to the end of our list of stunning woman who seem to have not aged a bit! Who do you think has aged the most gracefully? Anyone we missed on the list? Let us know in the comments!

Keep Reading: Pierce Brosnan Always Has His Wife's Back When Trolls Attack Her Weight